We have a new Name and brad!
PerformanceCentre is now Performio
As part of our goal to be the stand-out product for sales organizations that are serious about driving a high-performance culture, we're excited to announce that PerformanceCentre is rebranding to Performio.
The new name and logo represent change, growth and a modernization of our brand. The 'PC Diamond' brandmark has been transformed into an elegant chart and wedge graphic, making it immediately recognizable on any device.
Our cloud application means your salespeople can track their performance and commission earnings on any device — anytime, anywhere.
Performio is smart enough to handle those tricky requirements unique to your business and sales incentive compensation plans. So, if you're still running your sales commissions on spreadsheets, there's now a much better way to do it in the cloud with Performio.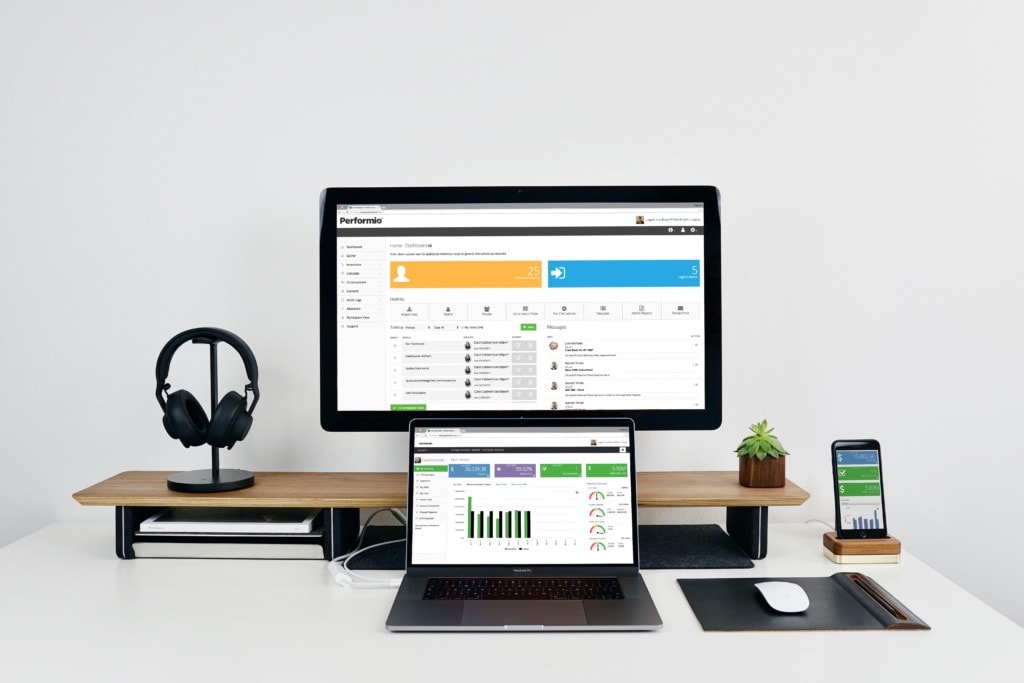 How We Can Help You
Like most companies, you probably don't calculate the commission rates your salespeople earn off the entire total of their sales. Instead, you follow a formula — a confusing, complicated one, at that — to figure out how to pay your team. We're guessing that's led to errors in the past, right?
Your sales team is one of your company's most valuable assets. After all, without them, how would your business earn new clients, projects, and profits? One of the simplest ways to show your salespeople how essential they are to the company is by getting their pay right the first time, every time.
Enter Performio. Our game-changing SaaS software will mitigate the difficulties of calculating dozens of different paychecks every other week. Plus, our innovative technology also lets your sales team see how well they're performing at the real-time, increasing their motivation and dedication to the goals of the business.
Why Choose Performio?
If your organization is going after a high-performance sales culture that delivers, you deserve a software that gets your sales employees' pay right every time. Other benefits of using our cloud-based services include:
Convenience: Our automated sales commission calculations and processes will save you and others in your company tons of time figuring out payroll numbers.
Transparency: Your sales team will gain access to a dashboard that shows them how they're doing based on a quota. Not only does this allow them to track their progress, but it also promotes some healthy competition among your employees.
Preparation: Sales compensation is your company's most prominent variable expense. By using our services, you'll know where that money is going and have a better idea of what to expect each pay period.
Contact Performio Today to Learn More
Ready to boost your company's productivity and guarantee your sales team is paid correctly every time? Contact us to learn more about how we can help.