What's new in Version 5.6.2
Send Group Emails/Reports via Scheduler
The incentive compensation management scheduler now has an option 'Group Email' which lets the admin to auto-schedule emails/reports to be sent out to participants.
These emails can be drafted with required reports as attachments for specific teams or participants who meet certain criteria. You can do all these in our Group Email page and save it as a template. This template will become available in a drop down once 'Group Email' option is selected in scheduler.
Note: The period-period status combination you choose in the scheduler task will override whatever period is selected in the group email template.
Below is a screenshot from scheduler: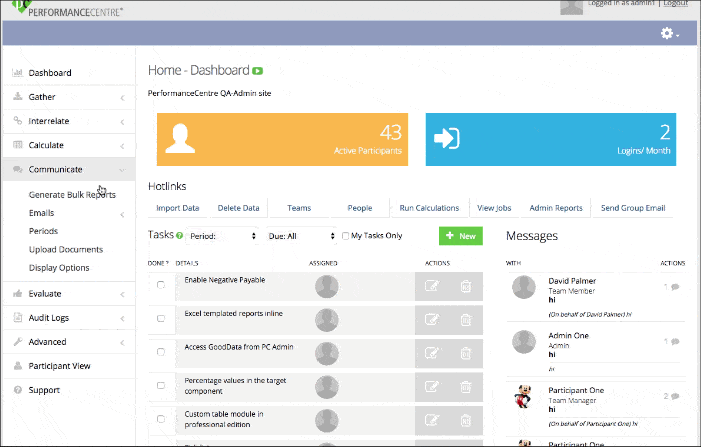 Built-in Report For GoodData Audit Trail
GoodData has been replaced with Performio Analytics
We now have a new built-in report to extract security audit trail data as required by GoodData. This report can be generated from Evaluate->Admin Reports for a specific period or it can be sent to any other server through SFTP Export in scheduler.
Product Enhancements
Look Up Transform Supports Non-PVAL Fields
Using a look up transform, you can now access all the participant values such as Job Title, Location, Full Name, etc. along with all the fields that are defined in result schema.
Ability To Have NULL Values Represented As Blank In An Excel Custom Table Admin Report
The null values from a custom table were displayed as '-' in report generated. These are now displayed as blank itself thus enabling the admin to modify the same report and import it to Performio again.
Validation OTC Start Date
When the guarantee end date is specified for a participant, it is mandatory to specify the OTC start date. It cannot be left as '*'.