What's new in Version 5.7.2
Commission Per Sale Transformation
The purpose of this transformation in the sales commission tracker is to capture the commission rate details in the Sales Incentive Plan rather than a custom table. The transformation will populate the "Rate" field in the sales commission table by looking up product and value defined in the commission per sale component.
To enable this feature, the first step is to define a commission per sale component in the SIP template. It has to be populated to provide a pointer to the commission rates table and also specify the Product, Value and Rate fields. Rate Formats supported are Percent(%) and Dollar($). The image below shows an example: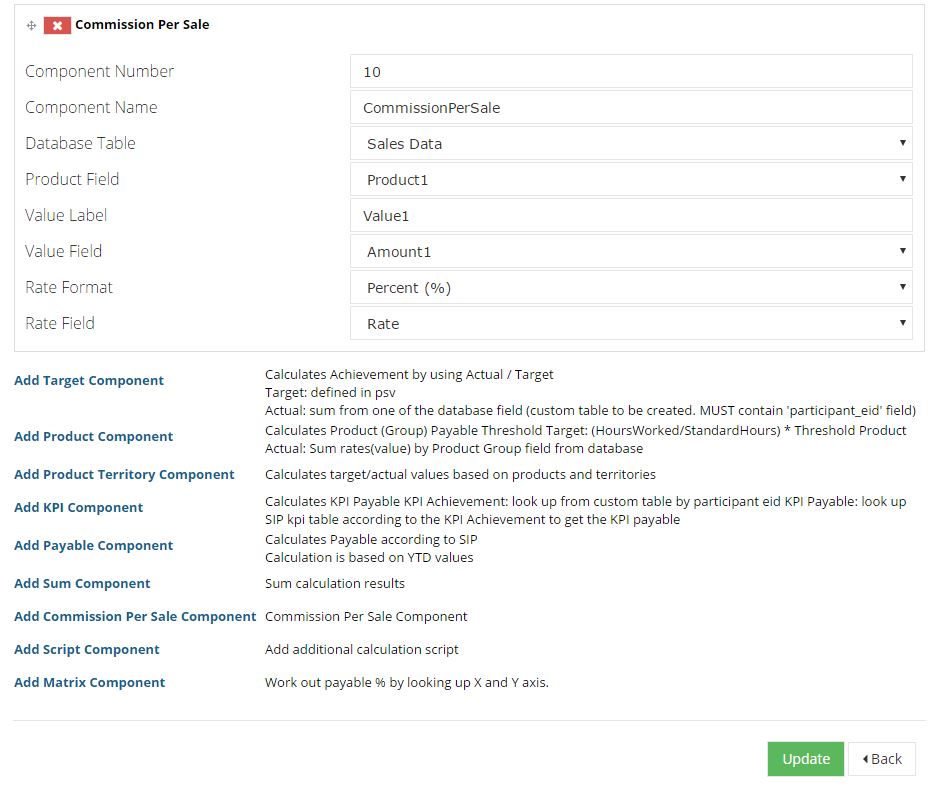 Once the template is modified, the SIP plan can be updated to define the commission rates. Please refer to the example below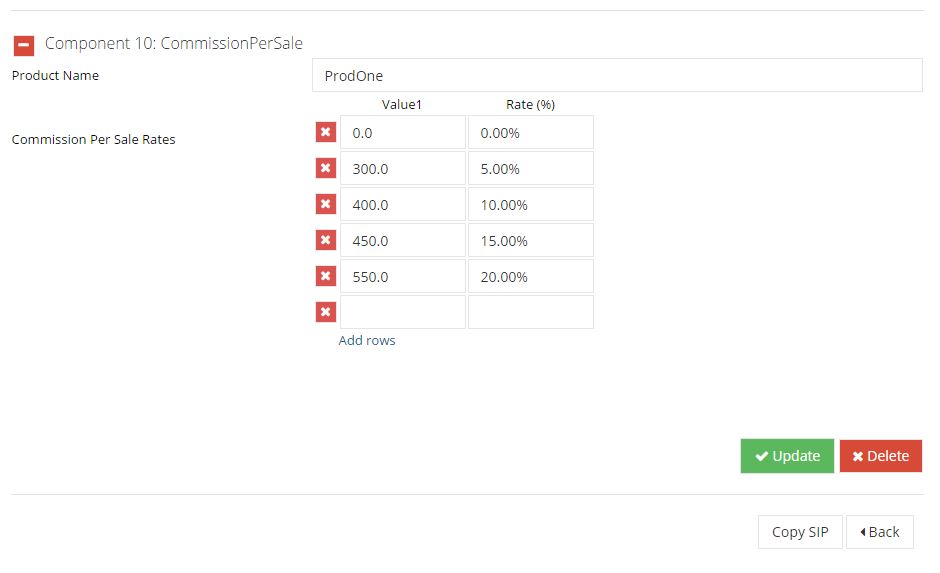 After defining the rates in the SIP, create a Commission Per Sale transformation with a pointer to the sip plan that defines the commission rates. Once the transformation is created, it can be run as part of a batch from Calculate/Run Calculations. This will populate the Rate field in the commission table with values based on the Commission Per Sale component defined in the SIP plan.
Product Enhancements
Updating System Property Triggers A Record In Audit Trail
Adding to the option to track administrator activities within the application, we now have an individual record triggered for every change made to system properties. This will be available under Audit Logs/Administrator and will capture all the details of the update.
Enhanced Logging For Scheduler Jobs
With this improvement, scheduler logs contain detailed information on the job status and include pointers to debug issues in case of failures. This will enable administrators to configure and maintain scheduler tasks with minimal external intervention.
Simplified View Of PVAL Schema In Professional Edition
Users of the Professional edition of Performio will have visibility to only the Participant Results and Period Specific Values schema. Enterprise edition clients will continue to have access to all the existing schema.
The following image shows the PVAL schema view for the professional edition customers.