What's new in Version 5.7.3
Product Enhancements
New Look For Reports Page
The Commision Tracker Report builder page has been enhanced with more search options and pagination. With drop-downs for every filter, searching for the right report is made ever so easy.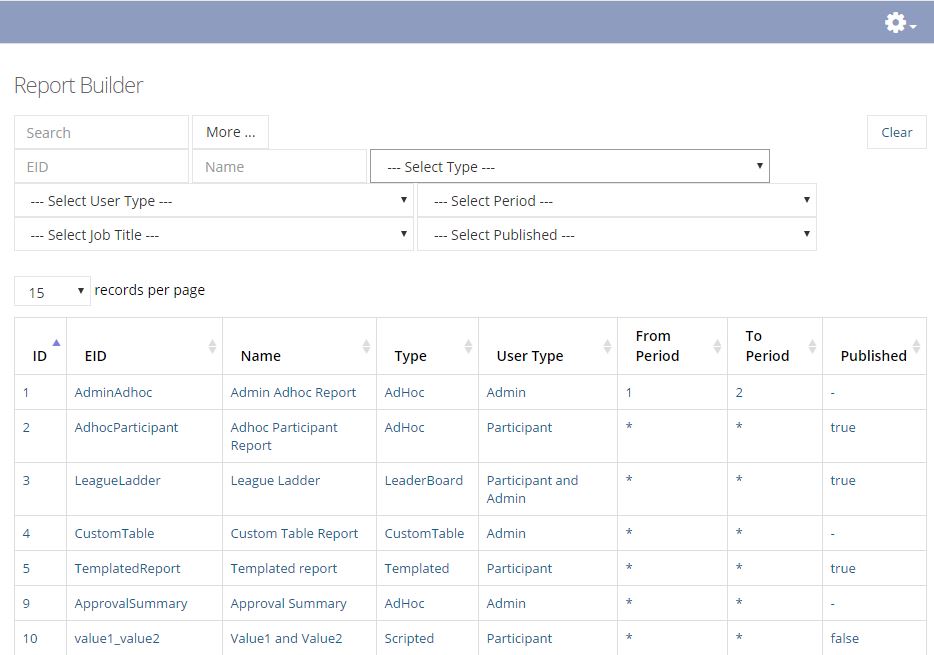 Title From PVAL For Big Numbers & Graphs
This feature is similar to the already existing option for capsules where the administrator can choose the title to be picked up from PVAL or label. This enables a single dashboard to be configured for employees in different SIPs, but at the same time allows the participants to view the graphs, capsules and big numbers from their own SIP.


Job Title Filter For Team Bar Chart
Administrators have better control over the configuration of team bar charts with separate fields to set the job title filter and visibility options.

Search Option For Custom Table Module
The participant module for custom tables has an extra field to configure a column as searchable. The administrator can choose to enable/disable search option for a column in the table.
Validation On OTC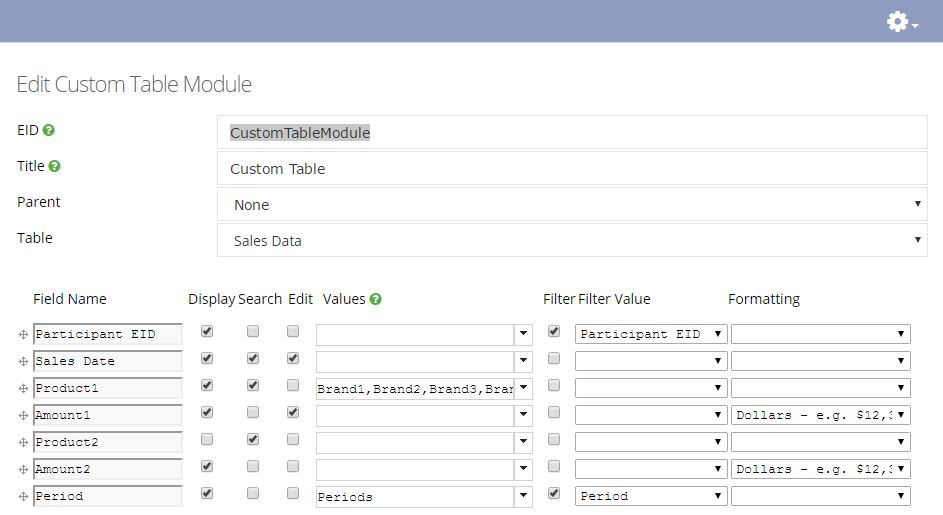 The OTC field in the participant console accepts only numbers (including decimal values). Trying to enter any other character throws a warning message.
Validation On Color Palette Values
The value field in the color palette accepts only valid color values.
Warning Message On Deleting Job Titles
Editing/Deleting a job title name will un-publish all report and module settings for the job title. A warning message is issued when the administrator attempts to do this operation.
Known Issues & Workarounds
Cannot Export More Than 65,000 Rows In View Results & Targets
Issue: Trying to export large data that is more than 65,000 rows from 'Calculate/View Results' or 'Interrelate/Participants/Targets' throws a warning, and the export does not happen.
Workaround: Admin is required to bring down the number of rows within the supported range (65,000 rows) to be able to download the data.
In the coming version, we'll be enhancing these 2 modules to support up to a million rows for excel, similar to what we currently have for the custom table export.