What's new in Version 5.8.2
Word Templated Reports
This new commission software functionality in version 5.8.2 is similar to the Excel Templated Reports that we already have in Performio.
You can now create a report in Word Format by uploading a template in DOCX format. This can include pval paths just like excel templated report. To create this new type of report, navigate to Cog menu and click on Report Builder. There is a new link called "Create Word Templated Report" at the bottom of this page.

The user type for this report and Excel Templated report will be "Participant", so we have taken out the option to choose user type in the report configuration page.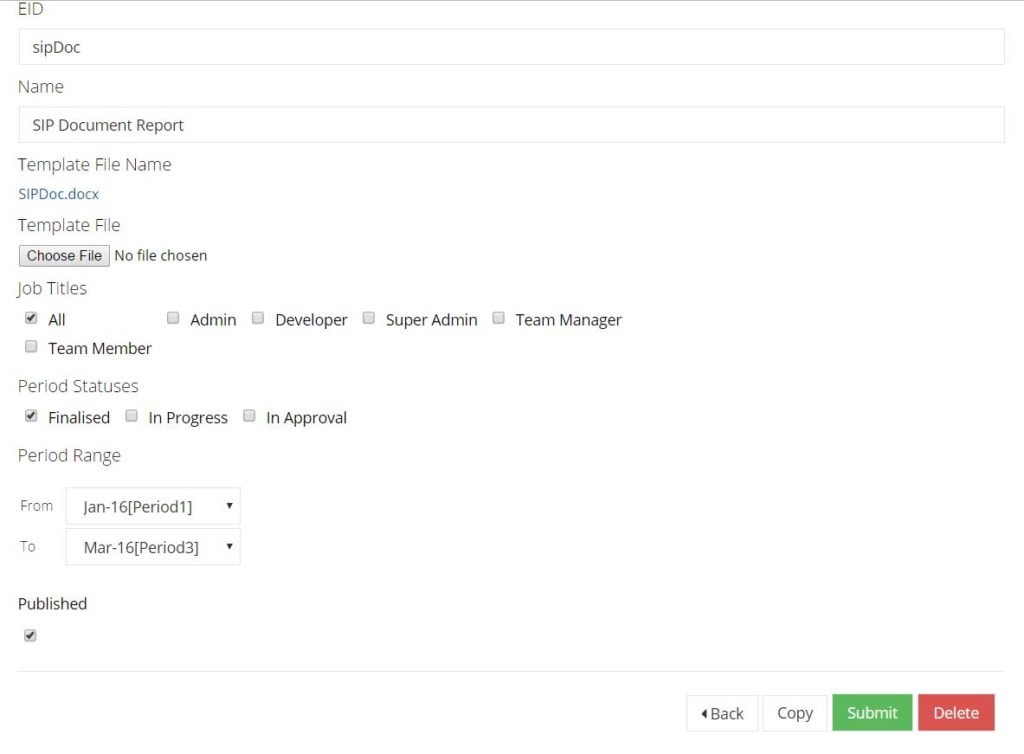 This report can be viewed in the Reports module in participant site, Generate Report option in Participant Console and also in Generate Bulk Reports option under Communicate.
Please see screenshot of a sample template below: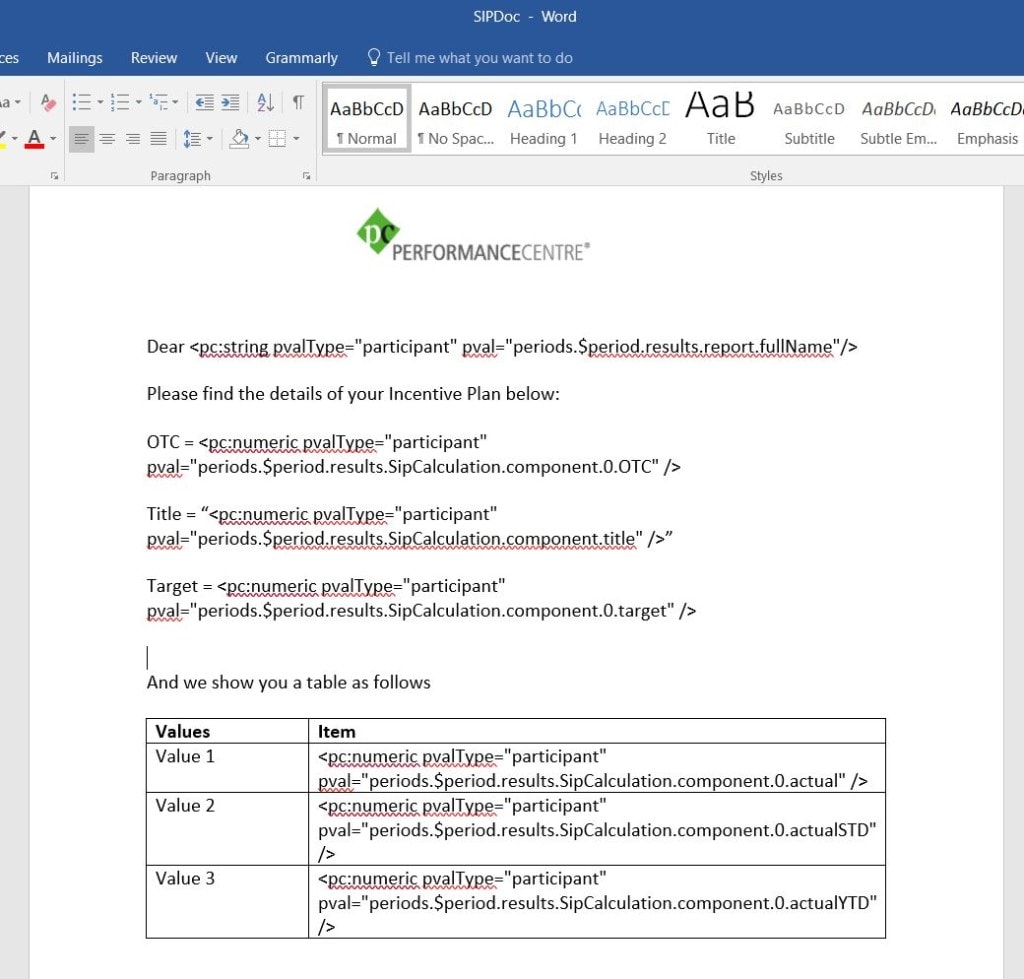 When the above report is generated for a participant, it will look like the screenshot below: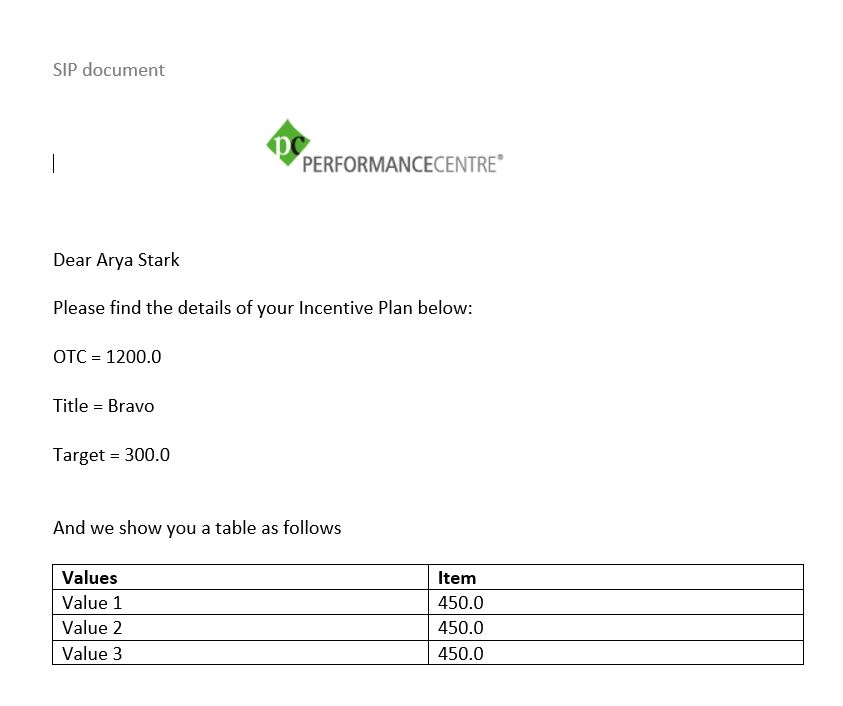 Product Enhancements
Configuration Option for turning Salesforce Connector On/Off
We have removed the system property for disabling this feature. Instead, we have added a checkbox in the Salesforce Connector configuration page called 'Enabled'. The fields in this page and also the Import Salesforce Opportunities button in Import Data page become active only if this new check-box is ticked.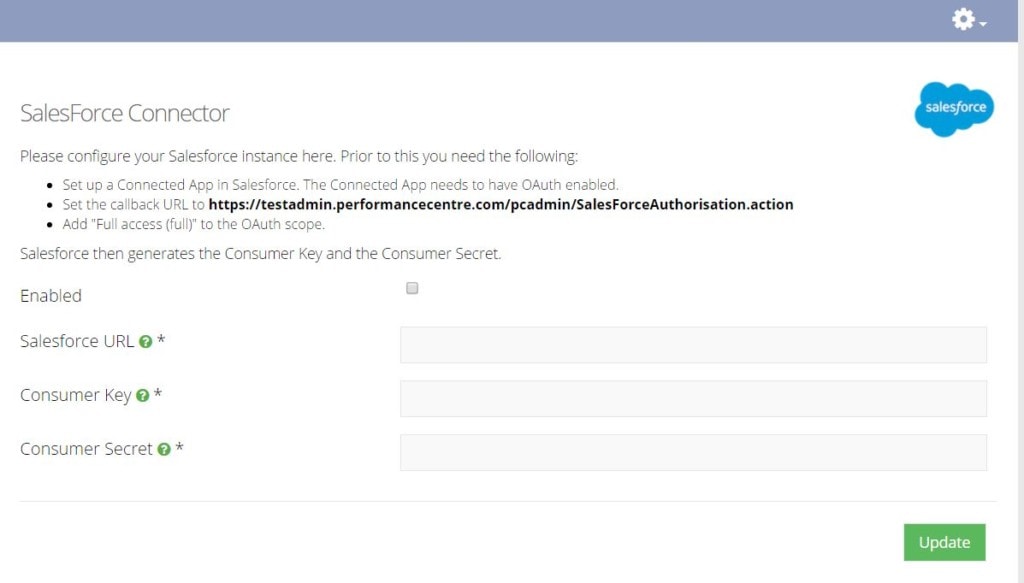 System Property To Hide Sales Commission Table
We now have a system property called 'enableSalesCommissionTable' to turn the new Sales Commission Table on and off. The menu item under Calculate called Commission Table and also the hot link to this table from Dashboard will be hidden if the system property is set to false.
Audit Log Entry For SSO Configuration Changes
Every time a change is made in the Single Sign-On configuration page under advanced, an entry will be created under Audit Logs/Administrator.
Formatting To The Values Displayed In Summary For Sales Commission Table
If Sales Commission Table is enabled, the values for Rate, Value and Payable are now displaying only 2 decimal places instead of the 15 decimal places. This is just for display purpose, all calculation involving these fields will take the entire decimal places into account.
In order to display this as % value or $ value, we have a new system property - commissionTableRateFormat.