What's new in Version 5.8.3
Word Templated Reports Inside SIP Target Acceptance Module
With this new configuration option in the commision tracker, you can show a Word Templated report inside the SIP/Targets acceptance module. You can create a SIP document report using Word Templated report and display that in this module.
The config page for SIP/Targets acceptance module has a new field to choose the required Word Templated report. This report gets displayed as a pdf in the participant module.
Screenshot below shows a SIP/Targets acceptance module configured with a Word Templated report: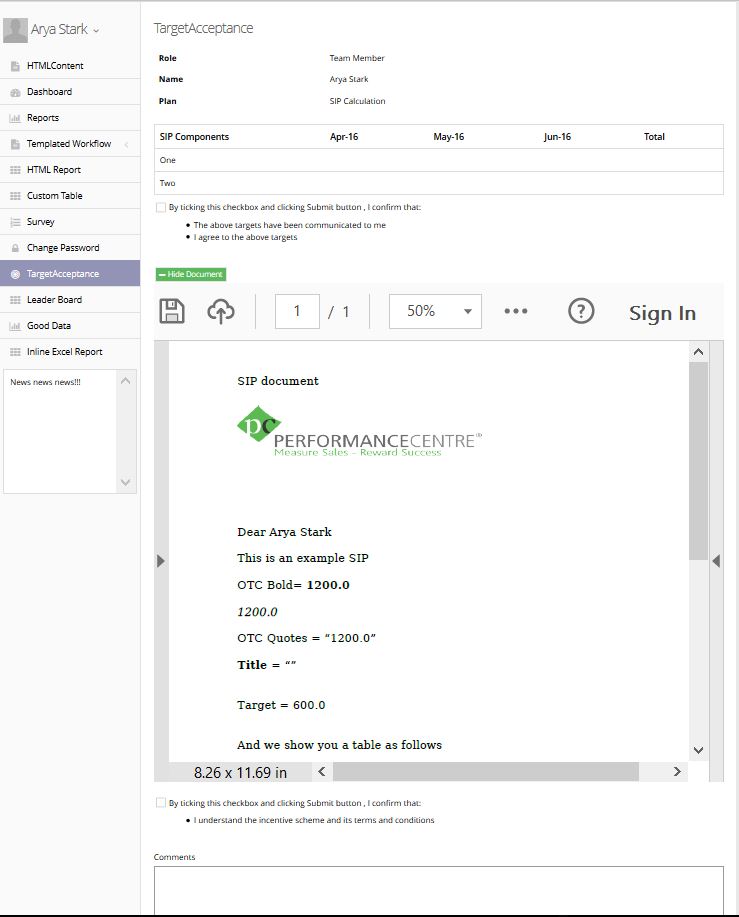 Participants can show or hide this report by using the green button.
Inline Report Module To Include Word Templated Reports
Inline Report module under Participant Modules can now display two kinds of reports inline- excel templated reports and word templated reports. Both reports are shown as inline pdf reports as shown below: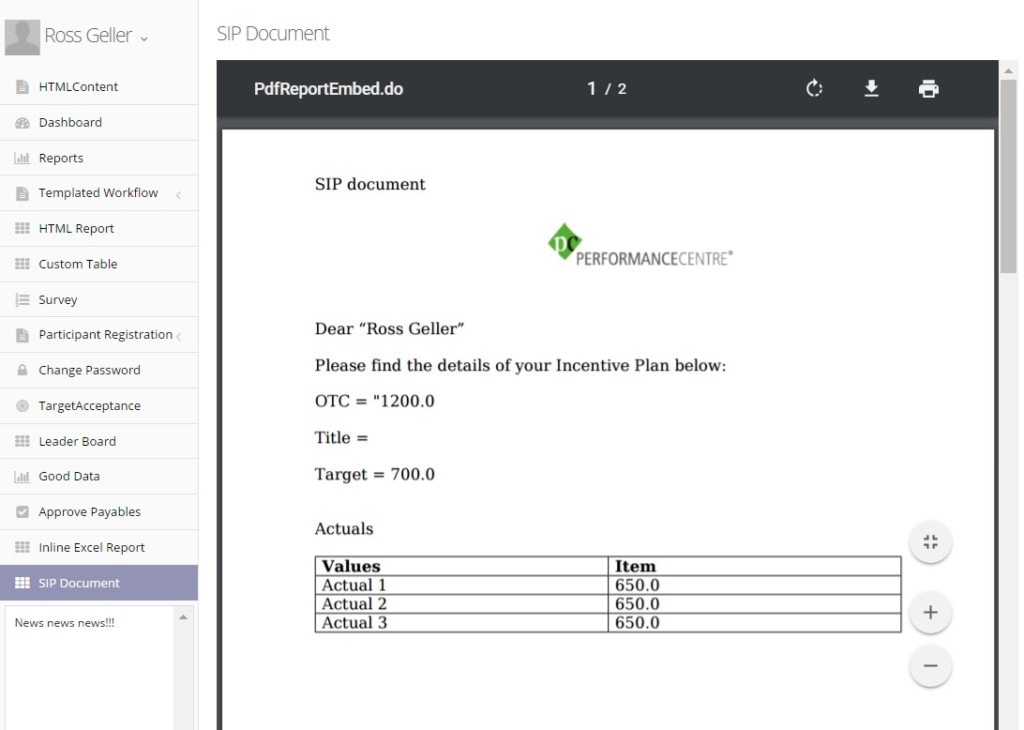 HTML Report Modules With Auxiliary Reports
In this version of Performio, you can view an auxiliary Excel or Word Templated report on an HTML Report Module displaying an Ad hoc Report. If the HTML report module is configured with visibility only for managers, they can view these Templated reports for each team member.
The configuration page for HTML report module has two additional fields as shown in screenshot below: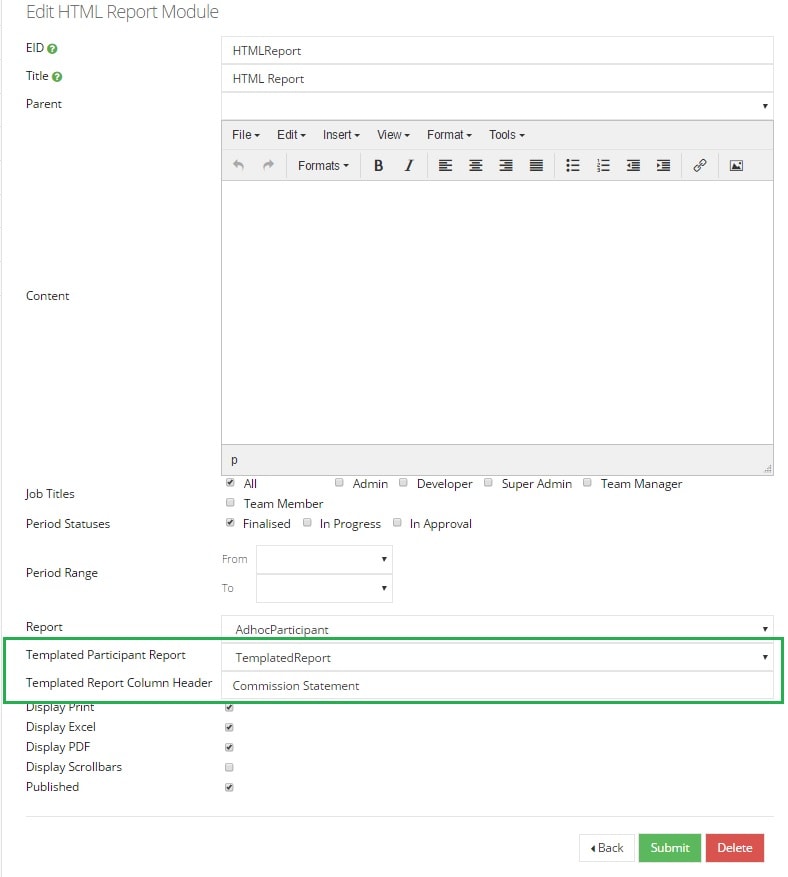 These two fields will only become visible if the Report selected is an Ad hoc report.
Once it is configured, the participant will module will look like this: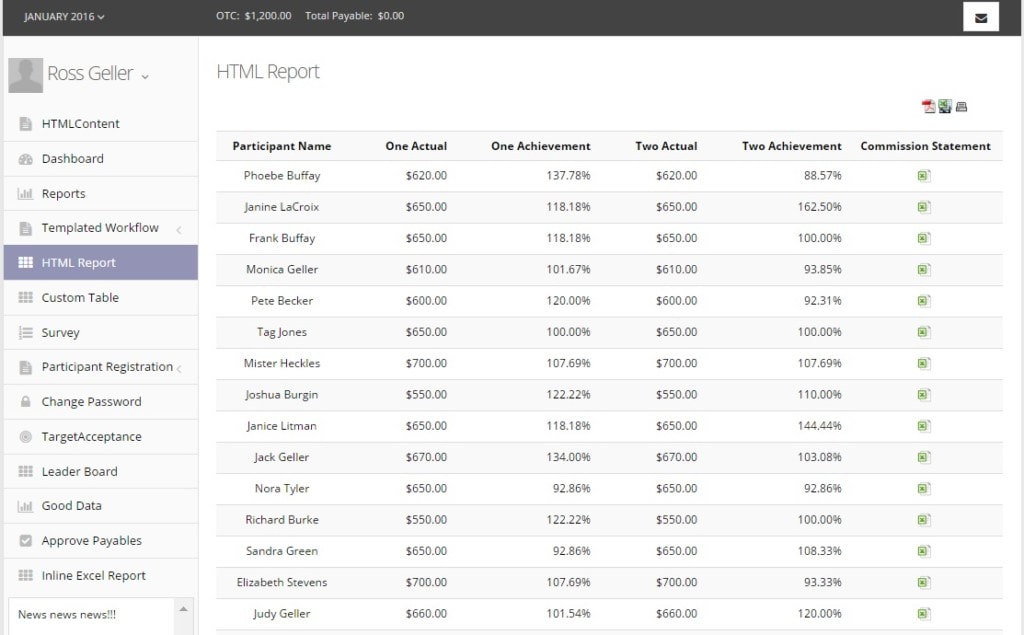 Product Enhancements
Download Format Option For Templated Reports
If you are creating an excel templated report of word templated report you now have the option to choose the downloaded format of the report - PDF or Excel/Word. These reports downloaded from any pages follow the configuration saved in the report builder page.
In the below screenshot, the options are PDF and Word as it is a Word Templated report.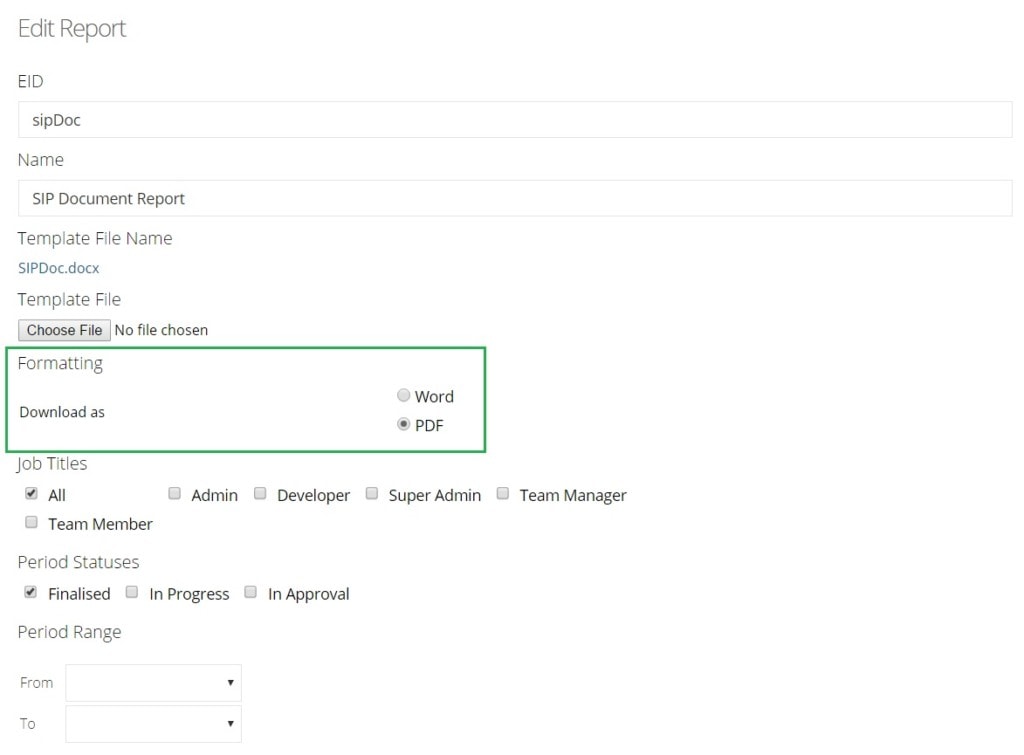 Type Filter For Participant Modules Page
In addition to the existing filter options in Participant Modules page, we have now included the Type filter too.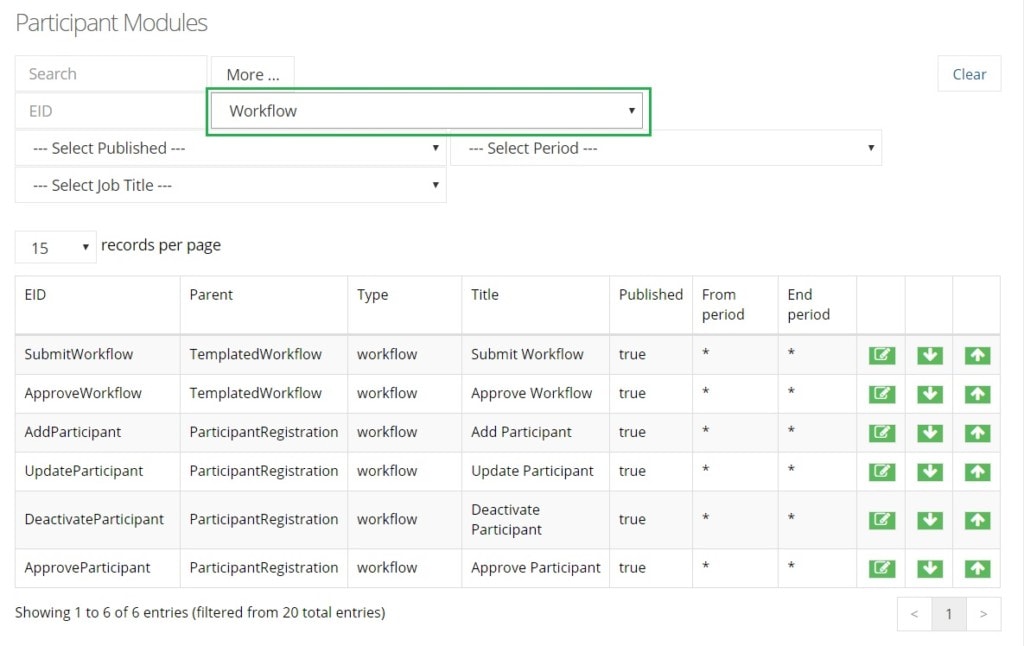 EID Fields Are Read-Only For Administrators
The EID field inside Participant Console is made read-only for all administrators without a 'Developer' role. This field will be editable only when you are creating a new participant or cloning an existing participant.