What's new in Version 5.9.3
License Management within Performio
From version 5.9.3 of Performio, we have introduced License Management within the sales tracking software. Sales Comp Administrators will see a new icon next to cog menu, clicking on which enables you to see the Edition, Number of active participants, Licenses Purchased, License Expiry Date and Payment Frequency. See screenshot below: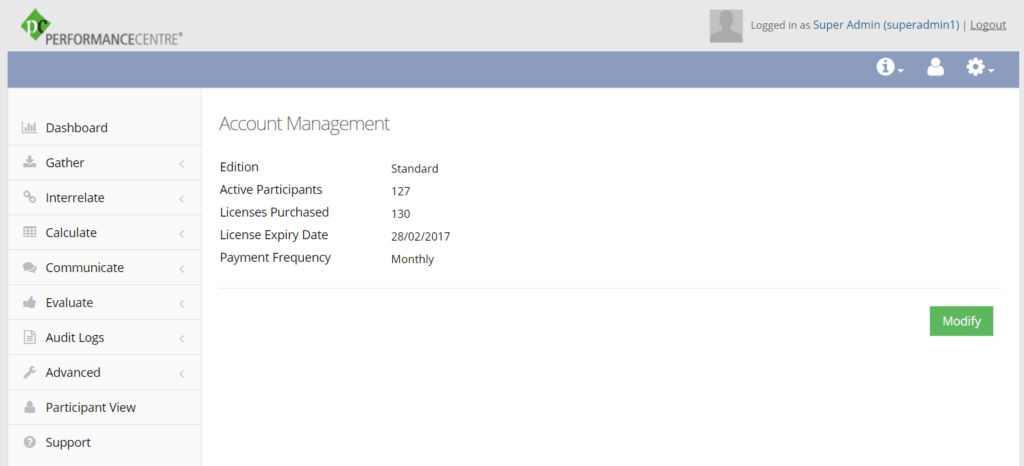 This will send your request details to your Account Manager at Performio. He/She will update the details for you.

If your license count has reached the number purchased, you will not be able to add participants via PC Participant Import. However you can add them via Participant Registration workflow in the Participant site or by manually adding via the Create Participant button under Interrelate- Participants- People. These two methods will create participants as 'Inactive'- meaning these participants will not be included in SIP calculation, but they can login to the participant site.

Administrators can now have better tracking of user licenses with this new feature.
MTD Target Values in Dashboard Capsules
With the new Month-To-Date Target value option available in capsules, sales teams can track their progress more accurately. In Performio, we load monthly targets for participants and the dashboards will display their actual sales made as on that date against this monthly target.
We now have the option to pro-rata the target in dashboard capsules. If this option is ticked, month-to-date target value and achievement percentage based on this value will be shown on capsules.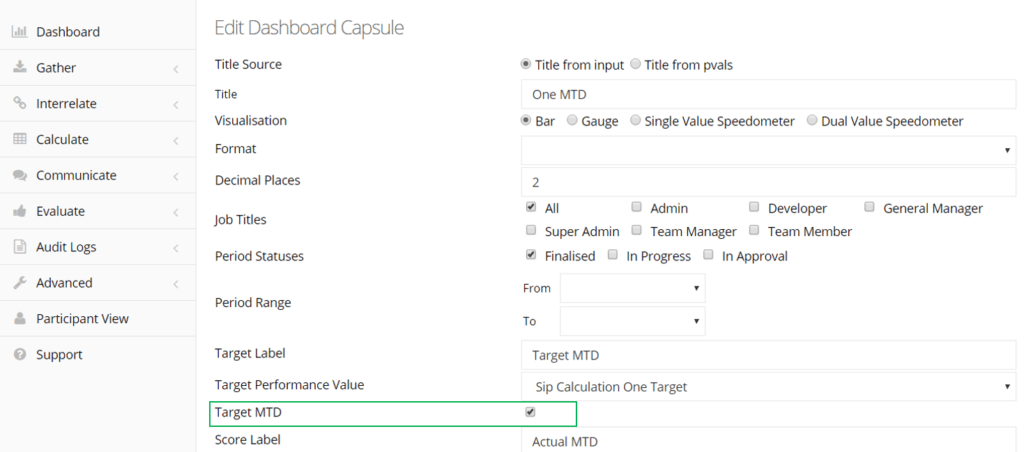 The last calculation(SIP Calculation) run date is taken as the date for this pro-rata calculation. In the below screenshot, SIP calculation was run on 27/2/2017 and target for Feb 2017 is $1000, MTD Target is $964.29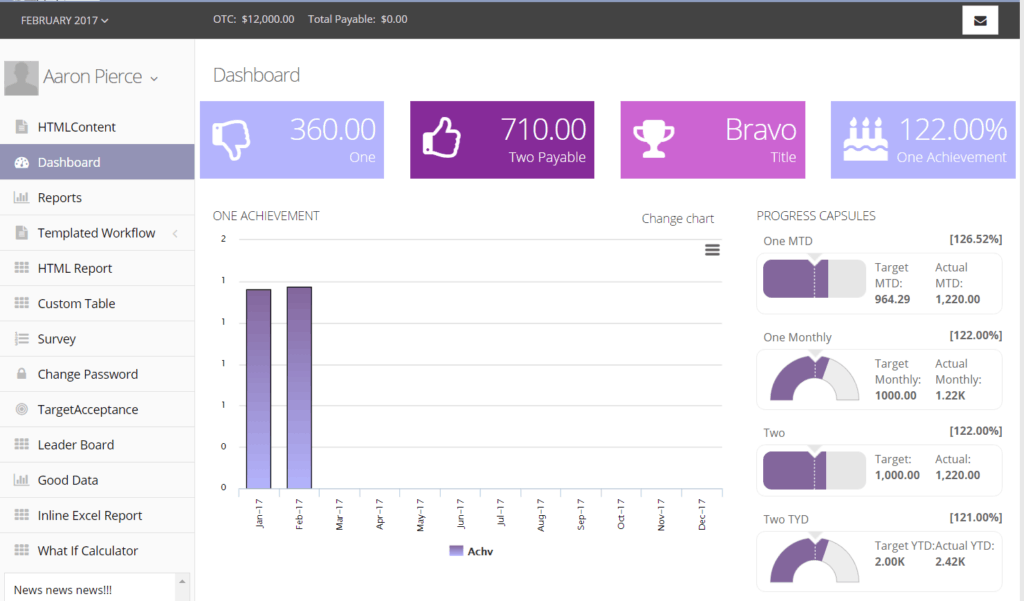 With this new feature, sales people have a better idea of how they are tracking against their target.
Product Enhancements
Sales Crediting Transformation Enhancements
In Sales Crediting transformation we have added an option to restrict manager job titles from getting credit. Only managers with selected job titles will get credit for a record.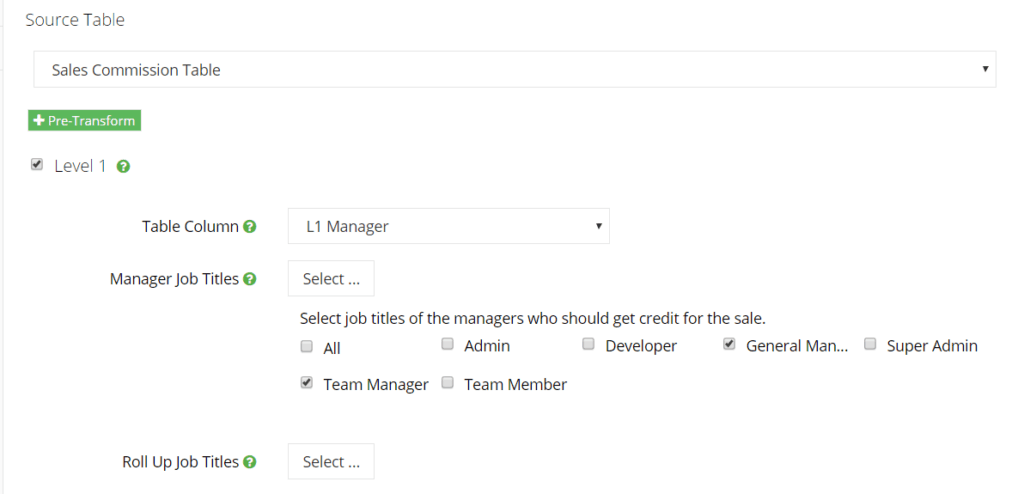 With this new option to select 'Manager Job Titles', you can exclude certain job titles from getting credited with sales of team members.
ToDate Transformation Enhancements
Group by certain metric
Additional grouping option has been introduced in ToDate transformation. Calculation will be based on metric level
Calculation Per Record
In addition to grouping option, you can also do the ToDate operation per record. This can be done by ticking the check box and then selecting a column to sort the records.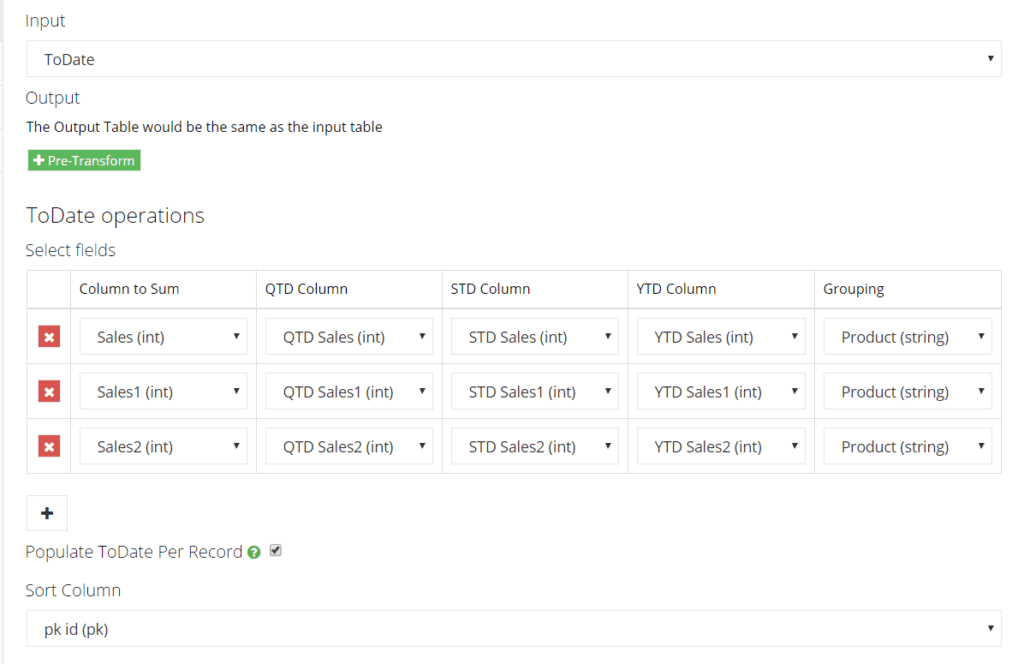 The output of above transformation is given below: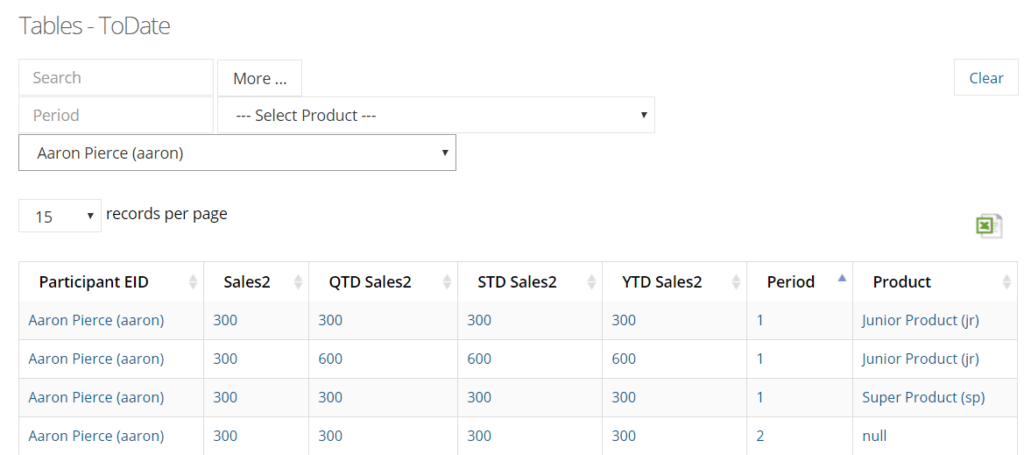 Password Policy Added to user Accounts Page
Password field in User Accounts page expects the password policy to work the same way as in other places.
Admin Dashboard Load time is quicker
In clients with a large number of participants, the sales comp admin dashboard used to take a bit longer time than other pages. This is now rectified.