What's new in Version 6.0.4
Bulk Actions on Participant Source Data Table
We have enhanced the Participant Sync feature to enable sales comp administrators to do actions like Create, Update and Deactivate in bulk.
Two new buttons Apply All and Ignore All have been added in PSD table screen. After the file is imported you can use the filter buttons or search fields to filter out the records you want to perform an action. For example, filter all Pending Deactivate records. You can then click on Apply All button and deactivate action will be successfully performed on the filtered records.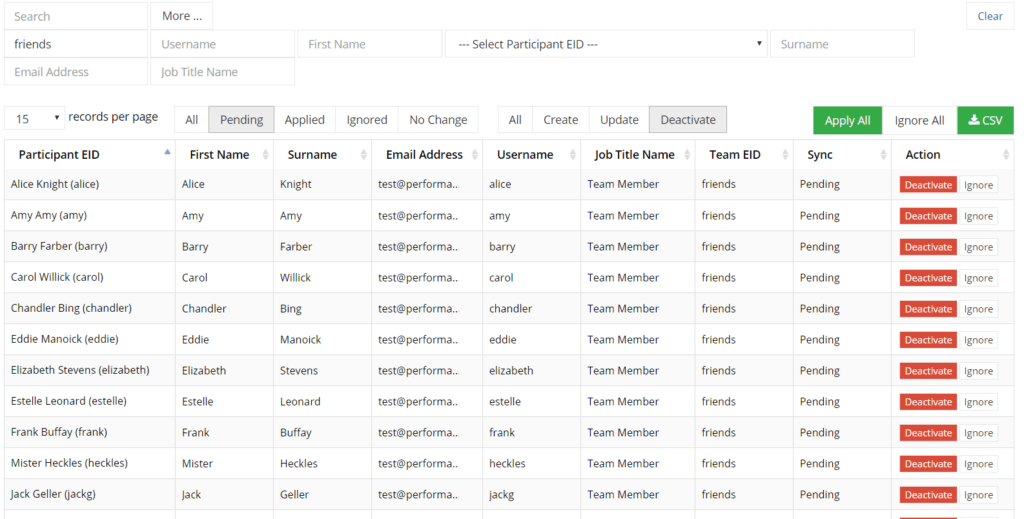 In the above screenshot, all pending deactivate records are selected and then another filter on team id is applied by specifying team id "friends" in the search field. Clicking on Apply All will deactivate all the filtered records.
Product Enhancements
New Display for Charts on Dashboard
The old drop down with a list of charts have been removed from participant dashboards. Instead, we now display all the charts in separate tabs. If you have many charts defined, it will be displayed in two rows like the one shown below: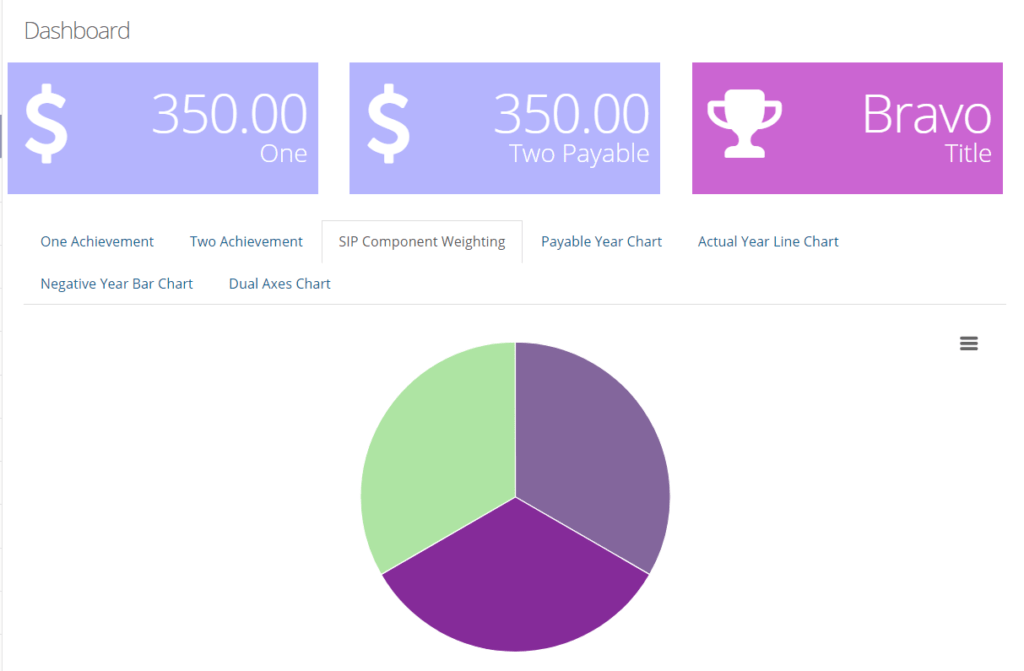 Enhancements on Commission Per Sale Component
When you configure commission per sale component in Plan template, you can now leave the Product Field blank if the rates are to be brought into the table for all products available. You can even choose a product field in the component configuration and leave it as blank in the Manage Plans screen. This would also apply rates to all records in the table irrespective of what the products are.
In addition to this, we have added a new field in the Commission Per Sale component configuration called Sum Field. While running plan calculation with Commission Per Sale component, it used, to sum up, Value column specified in the configuration and assign that to a pval called totalSales. If the value column selected by you in order to determine the rates is an MTD/QTD/STD/YTD value, summing up that would result in an incorrect value for total sales. In this case, you can use the new field introduced, Sum Field, and choose a column that has daily sales value.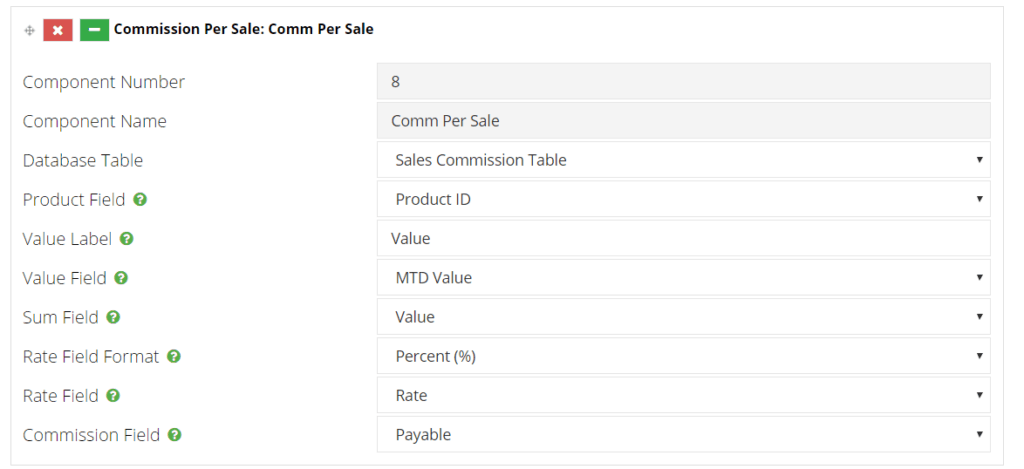 Logging Enhancements
From version 6.0.4 onwards, the output logs that are seen under Calculate-View Jobs are now available as a downloadable file similar to the one in scheduler jobs.
New Icons in PCAdmin
We have introduced some smart icons in various pages in the commission system. Below are the list of pages with these icons:
Cog Menu->Participant Modules
Cog Menu ->Report Builder
Cog Menu- Plan Template-Create