What's new in Version 6.0.5
Multiple Report Selection in HTML Report Module
In version 6.0.5 of the incentive compensation software, administrators can configure HTML report modules with more that one report selected. This enables Participants to view multiple reports on the same module by simply clicking on different tabs.

In the above screenshot, Alice Knight is viewing an HTML Report module on which 3 of them are configured to be visible to her. She can click on the links of different report names and view them on separate tabs without having to navigate through multiple modules.
In the configuration side of the HTML report module, the administrator has the option to add many reports to a module.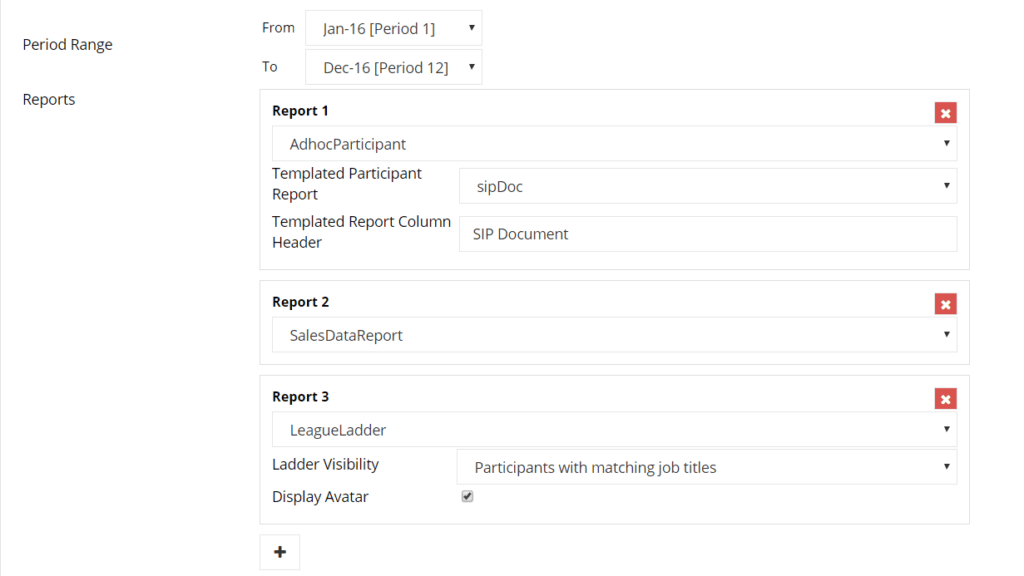 As you can see in the above screenshot, each type of report selected in the module comes up with their own additional setting like the option to display avatar if it is a leaderboard report, option to select templated reports if it is an ad-hoc report etc.
Product Enhancements
Enhancement of Participant Sync Feature
We are introducing a new column called OTC start date in Participant Source Data table. This date will be used to set the OTC start date when the participant is getting created, or an update on OTC is made.
All other fields - job title, team member, team manager, territory etc gets created on the 1st day of the import period. We also introduced a system property called "ParticipantSourceDataDefaultOTC" which can be used to assign default OTC value. This value from system property will be assigned to the participant if the source data file does not have OTC value in it.