What's new in Version 6.10.4
Easy linking of a new User Account to the Participant record
When creating a new User Account in the compensation plan software, a "Generate Participant" button is available on the User Account page to enable Administrators to easily create a Participant record for the given User.
The button is displayed when the Administrator completes the creation of a new User Account.

When the Administrator clicks on "Generate Participant", a new Participant record is created with the details defaulted to the User Account fields. The Administrator is automatically navigated to the Participant Console to view the new Participant record.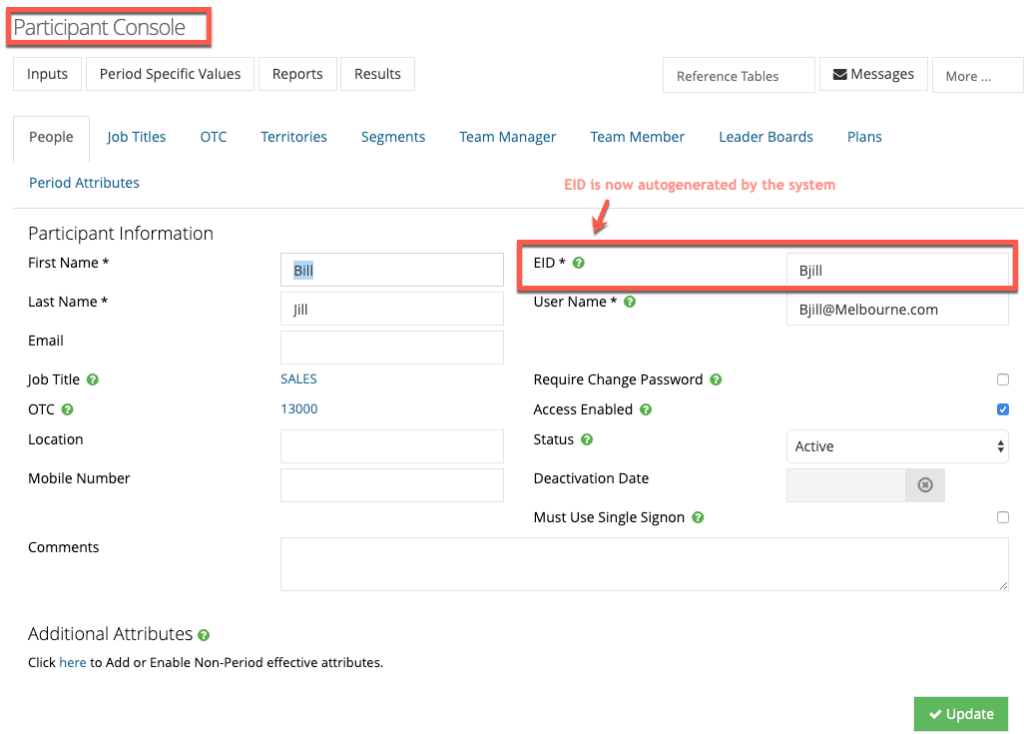 Given a Participant Record has been created, the User Account page displays Participant name and username details against the Participant label, formatted as a hyperlink. Clicking on the hyperlink navigates the user to the associated Participant record on the Participant Console.
Note that the EID is now generated by the system automatically instead of the user entering it. The EID is a concatenation of the first letter of the first name and full last name, with no special characters.

Enhancements
Participant Attributes > Additional Attributes information text, and Help Bubble
Previous to this release, when Non-Period Effective attributes were not enabled or created, the Participant Console would still display the section "Additional Attributes" with no fields displayed under the section thereby making the user experience slightly confusing. The user now has information on why the section is empty, and a link is provided to assist with the navigation. In addition, Help Text Bubble has been added to provide useful information on the section.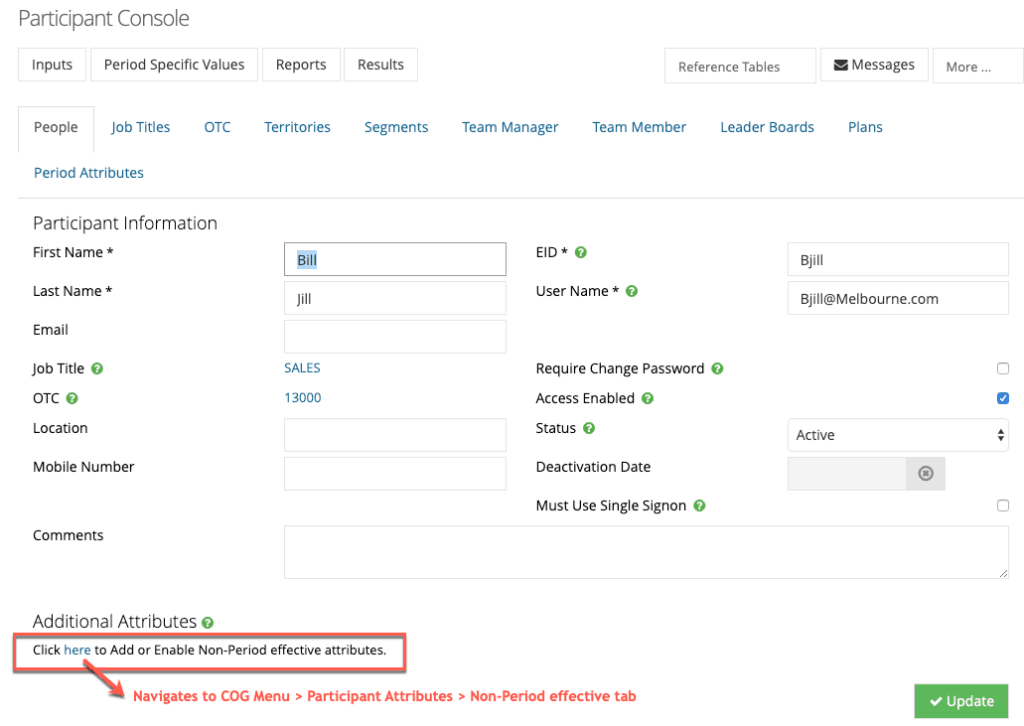 Bug Fixes
Fixed the issue with the URL not working as expected when the user clicks on an image defined with a URL link in any of the following Participant modules:
HTML Report
HTML Module
Custom Table Module
Plan Targets Acceptance
Request Approval Module
Results Approval Module
Change Password
Reports
2. Fixed the issue introduced with auto-generation of Leader Board Result fields, where any Leader Board created with "Group By" option defined had the Group Name Result incorrectly generated as "Integer" types instead of "String" type.