What's new in Version 6.11.0
Enhancements
Sales Compensation System administrators can now Add or Delete records to/ from the Target Table with the Performio commission tracking system. This includes the ability to delete records in bulk.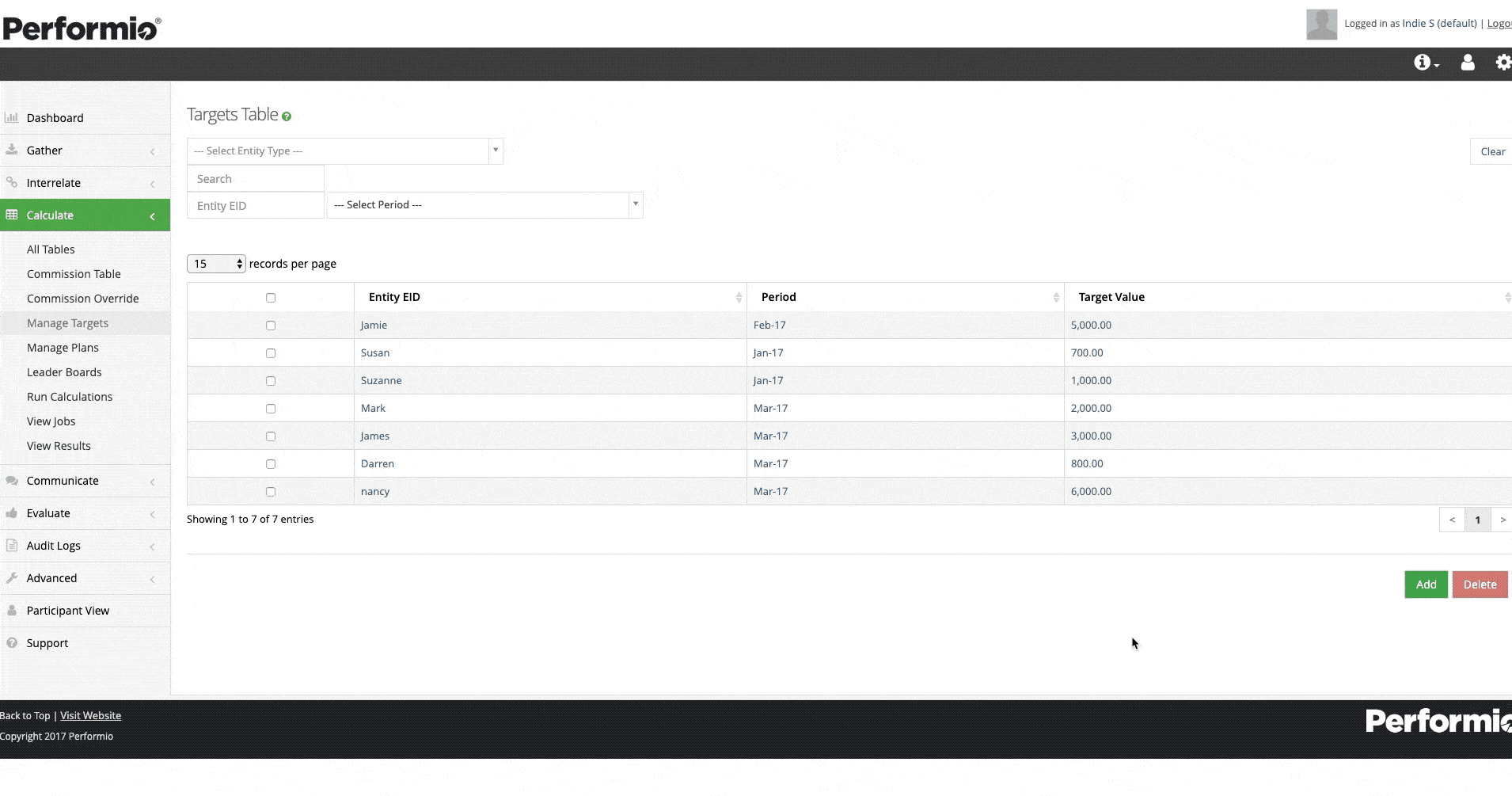 Bug Fixes
Fixed View Jobs page to display the Username and IP address of the user for any given Calculation run.
Table to Results Transform now displays the Result fields configured in the Transform but subsequently hidden using the "Visible" flag on the Results page. Refer to Release Notes 6.10.3 for further details on the "Visible" flag.
Fixed the Custom Table Module with "Approvals" enabled to display the correct value on adding a record with a value containing a decimal e.g. 5000.67, or a value with a comma e.g. 5,000.67.