What's new in Version 6.3.0
Filter Dropdown Values In A Custom Table Module
When a custom table module is created in the commission system, columns of the custom table which has reference to other custom tables could be filtered according to the column names of the primary table. The custom table module will display values concerning primary table column values filtered in custom table module configuration. E.g., Primary Table - UUID column marked as unique
Second table setup.

Custom table module configuration for the second table.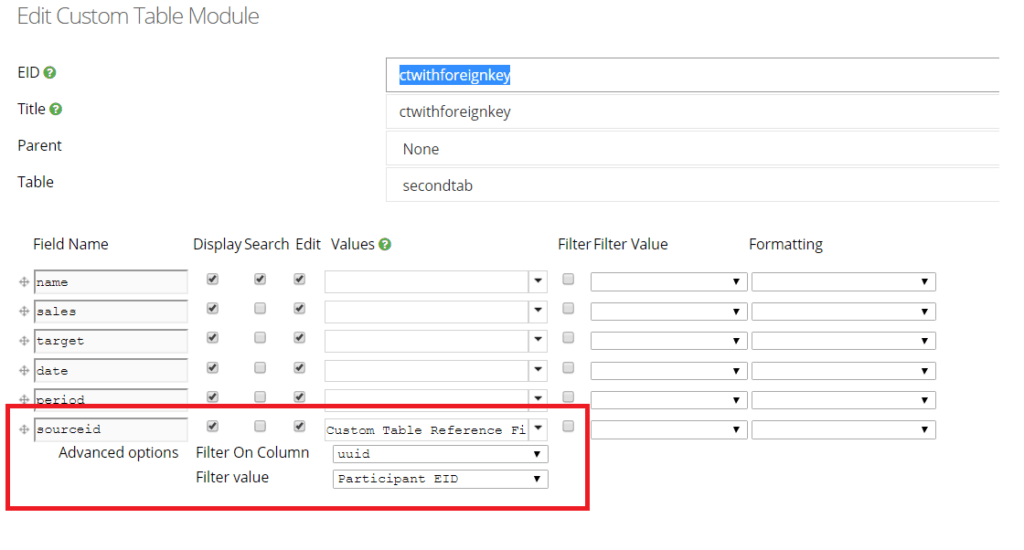 Secondary table - custom table module detailed view during editing.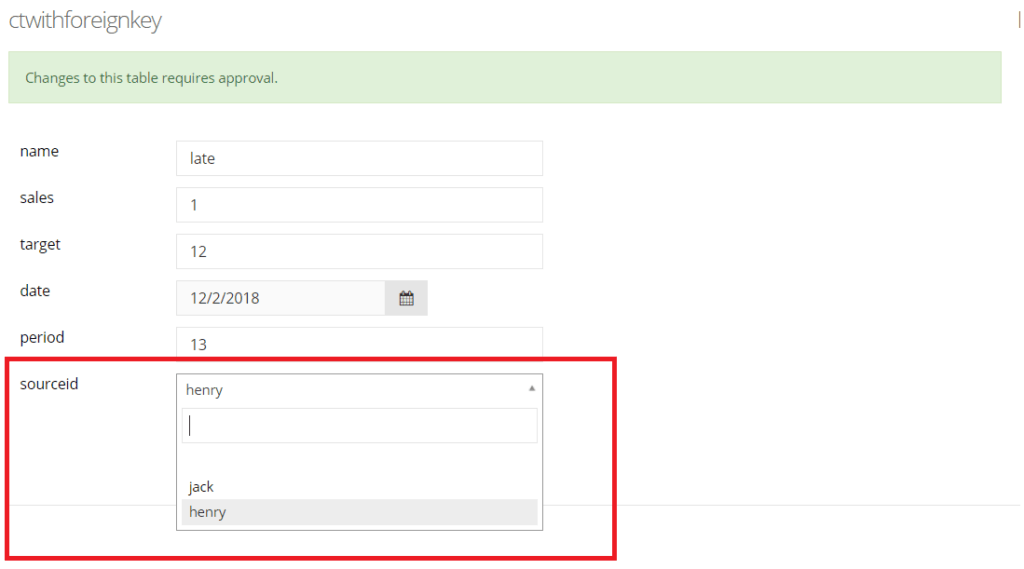 In the above example, the primary table has a unique column named UUID. When the second table is created, UUID column is referenced for SourceID column of the second table. After this, when custom table module is created, if a configuration is set as above, the drop down which appear during the editing of a record will only contain values with respect to participant eid. In the above screenshot, when jack logs in, the record with SourceID values as Henry will have a drop-down which contains values based on participant eid and existing value. Hence Henry (existing value) and jack (participant eid of logged in participant) are displayed.
Audit Log Enhancements on Commission Plan Changes
When a change is done in a sales commission plan defined in manage plans section, audit log section of Performio will update with a log entry.


In the example above, when the plan name changes, an entry is updated in audit trail page. Detailed view displays the change in the detail section.
Sales Rollup Transformation Enhancement
When sales rollup transformation is run, the new changes will include all participants available in Performio. If certain participants are inactive during the current calculation period, sales rollup transformation has the option to be configured with a selection of inactive participants.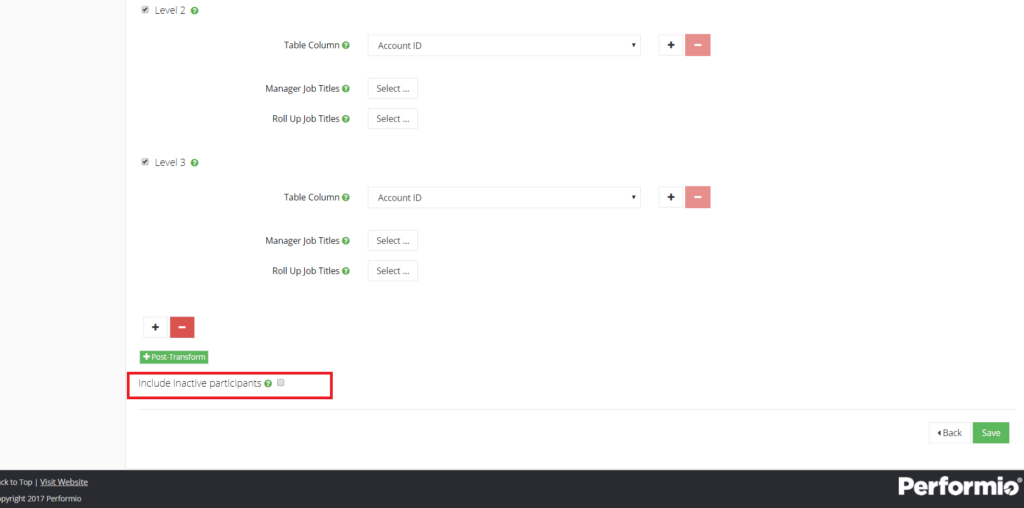 Selecting the checkbox will include participants in inactive status while running the rollup transformation.

=
Product Enhancements
Help bubbles of formula component updated with STREQ and STRNOTEQ functions.