What's new in Version 6.3.3
Standard Importers via schedulers
Selected Standard importers in the commission system are now integrated into SFTP import section of the Schedulers. This helps in seamless integration of data. Below is the list of importers that are available as part of the Scheduler
Participant Update
Member Update
Participant Fields
Participant PSV
Participant PSV (Ignore Blank)
Participant Deactivate
Team
Targets/Quotas
New importers also support encrypted files which enhances the security of data.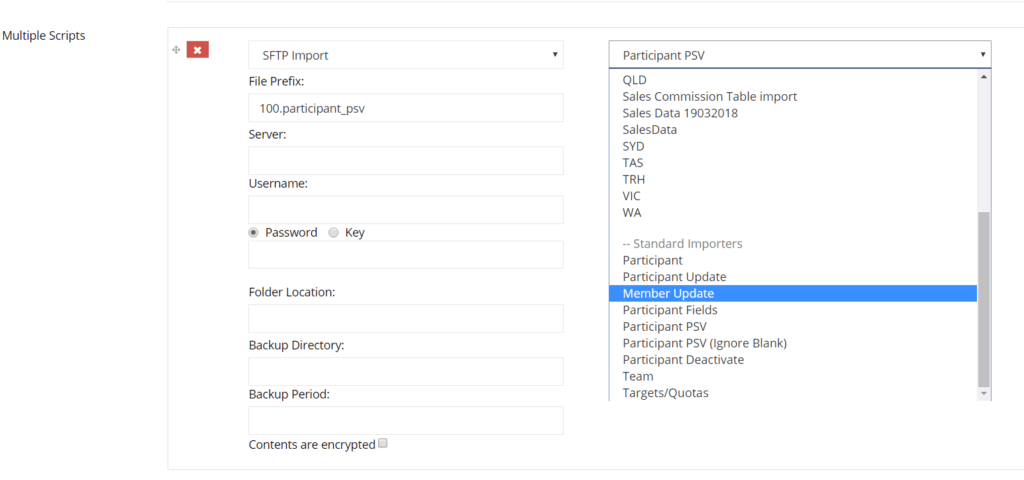 Custom table Drop down with search and infinite scroll
Performio introduced the flexibility to search for values in a drop-down of a custom table. As an administrator, you will be now able to search for the drop down when there are many values.
Drop downs are displayed in custom table sections during the addition of a record or while accessing a detailed view of the record in the custom table to update values. These drop downs will have a search option as shown below.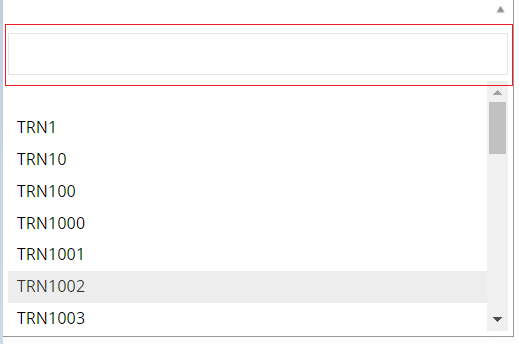 Note: Drop down doesn't appear by default for fields in a custom table. If the custom table column is referenced to another table or refers to a value from sources like participant list, period, dropdowns are displayed while adding a record. The below screenshot has a drop down for the field 'CSTMTABREF'. This table column is referenced to another custom table which has values as displayed in drop down.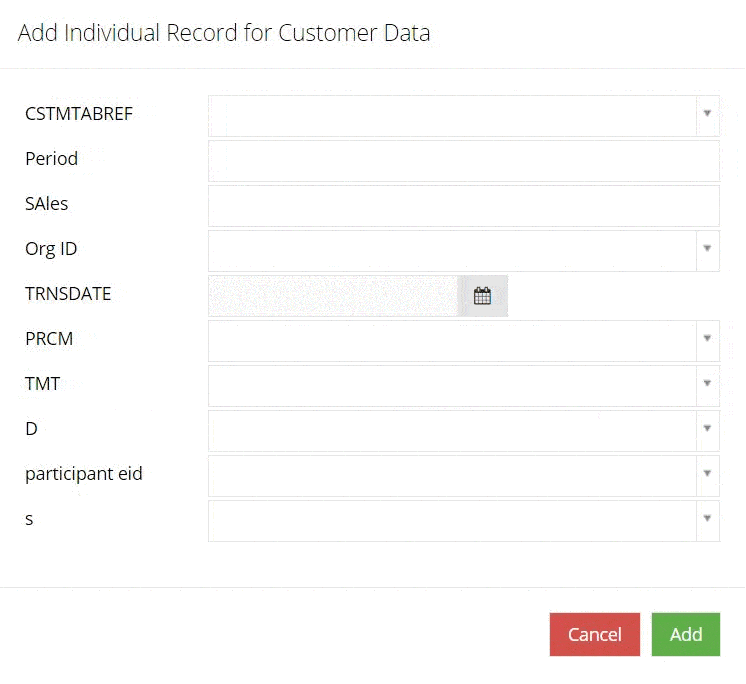 Custom table detailed view will have the same feature which enables searching in drop down. 30 results will be displayed in drop down at the first load. Once the user scrolls down the list, next set of results will be displayed. Please find below the detailed view screenshot.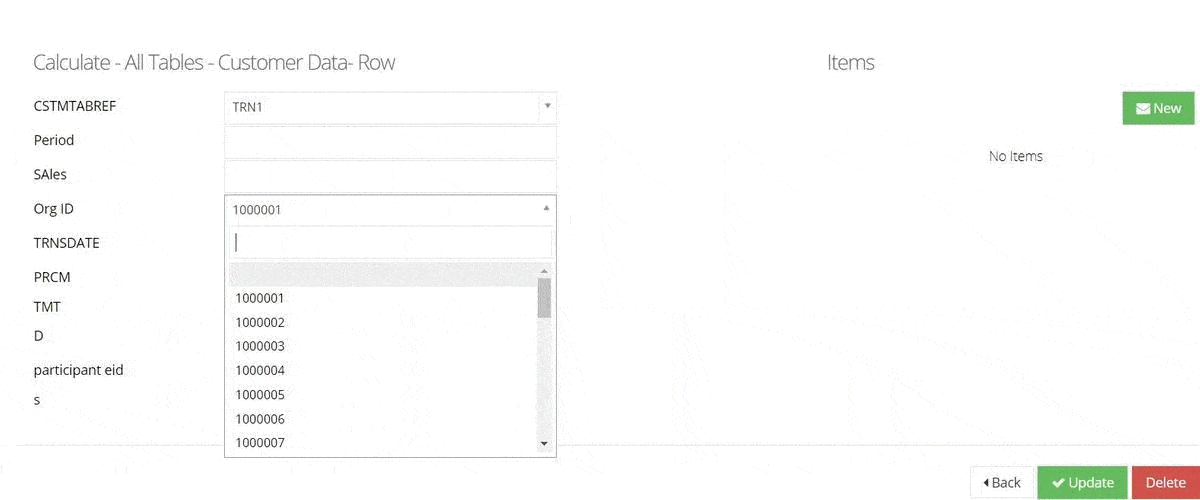 Product Enhancements
Bug fixes across multiple application areas to enhance security aspects like link expiry, file scan, and unauthorized access.