What's new in Version 6.3.4
Reports tab in the dashboard
Reports are one of the key factors to drive a high performing sales team. A quick look back at last month's or last quarter's results would give the team members clarity on what they were doing well and what they could improve on.
Participant reports in the commission system viewed via HTML reports module is now extended to be configurable as part of Dashboard. This would give the participant a single go-to place to glance at all sales performance measures.
With release 6.3.4, Performio team has enabled 3 types of participant reports - Adhoc, Leader Board and Custom table - to be configured along with graphs in a dashboard. The report will be displayed as a tab similar to existing graph functionality. Below is a sample screenshot of how reports would look like sample sales dashboards.
Performance Report - Adhoc report
My sales - Custom table report
Ranking - Leaderboard report
Note: Administrators are advised to set filters to reports intended to be displayed in a dashboard to make it a data set which is relevant to the participant. The number of records may cause performance issues.
Maximum Supported record count - 100,000
Data source exceeding the count will be alerted with an error message
Configuration
The reports can be added to dashboard via participant modules section in administrator page. New options to add the respective reports will be visible on the dashboard configuration page.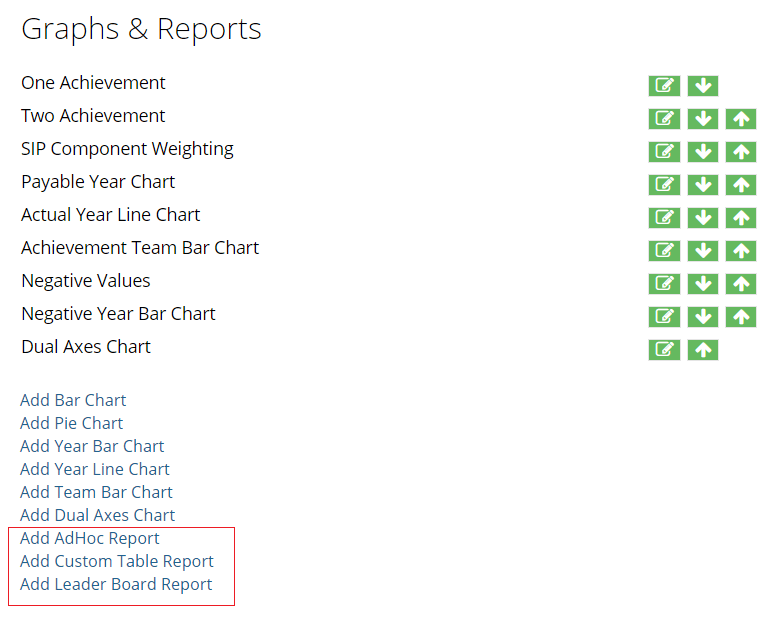 Adhoc reports
Adhoc reports displayed via dashboard will demonstrate the same behavior report in HTML report module. The setup allows you to set download options similar to HTML report module. Adhoc reports can be linked to templated reports. This will help in providing a link to the participant to download documents based on the root report configurations. Below screenshot depicts the different options available during set up of the report.

Sales Data Report

Leader Board report
Leader Board reports need a separate validation on Avatar display while setting up reports in dashboards.

Report Download
Reports in the dashboard can be downloaded in formats like XLS, XX, PDF, CSV and can be printed. In the below screenshot, options are displayed an in Adhoc report for download. The options displayed are in accordance to the options set during configuration of dashboard report. Refer configuration section.

Search values in Member EID dropdown
Member EID dropdown will have a search option which would help administrator to search for values when there thousands of participants. This feature is currently on custom tables which uses Member EID option to reference participant list.
Result Approval
Records to be approved/rejected can be selected with a checkbox. Bulk action can be performed by selecting Approve Selected or Reject Selected buttons.
Select Visible - This will select the records visible on the page
Select All - This will select all the records on the module
Selections are retained on the records while navigating between pages.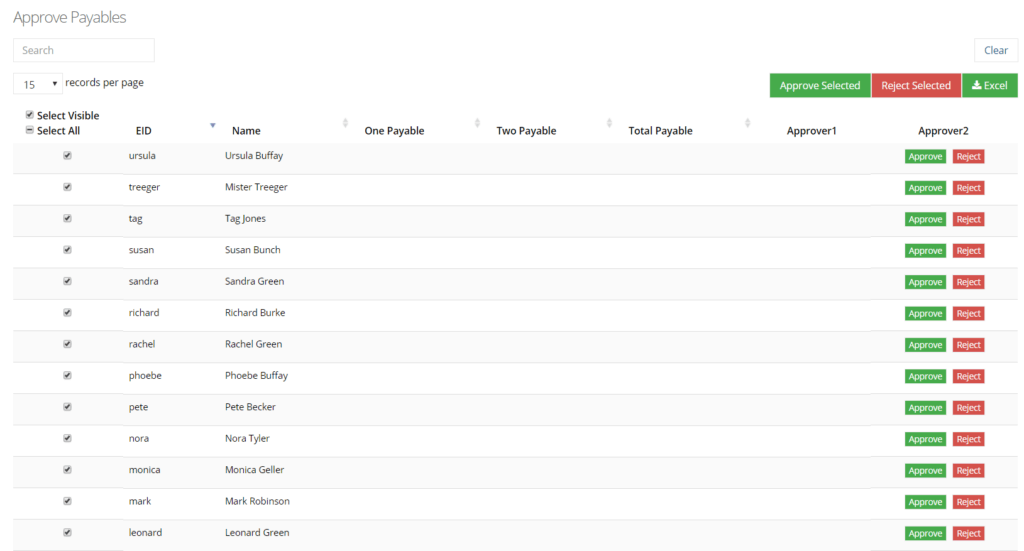 Comments can be added to the approvals/ rejections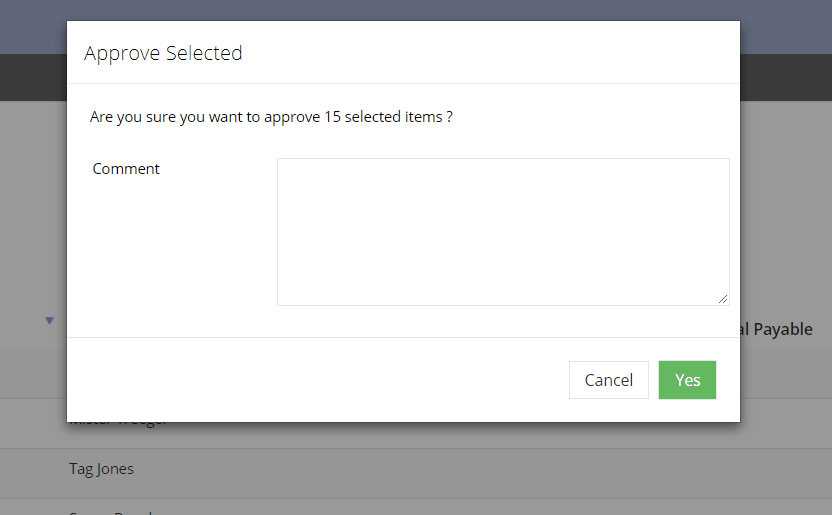 Product Enhancements
Commission Per Sale transform enhancements to improve execution time
Minor Bug fixes around import and performance