What's new in Version 6.4.1
Dynamic loading of foreign key dropdowns in participant site
Performio is rolling out lazy loading of drop downs feature to the sales commission tracker with this release. This type of drop down will be available in custom table modules and request approval modules.
This type of drop downs displays 30 values on the initial scroll down. Once the 30th result is reached, it retrieves the next 30 values and displays dynamically. This helps in retrieving data faster to the user and helps in optimizing performance.
Custom table modules configured with below values will get this drop down in add and edit screens of records. Search section in custom table list view also will get this drop downs if the search is enabled.
Note: Custom table modules with Inline editing will have drop downs that are not dynamically loaded. This means larger data sets displayed in inline edit drop down would cause performance issues.
Add Records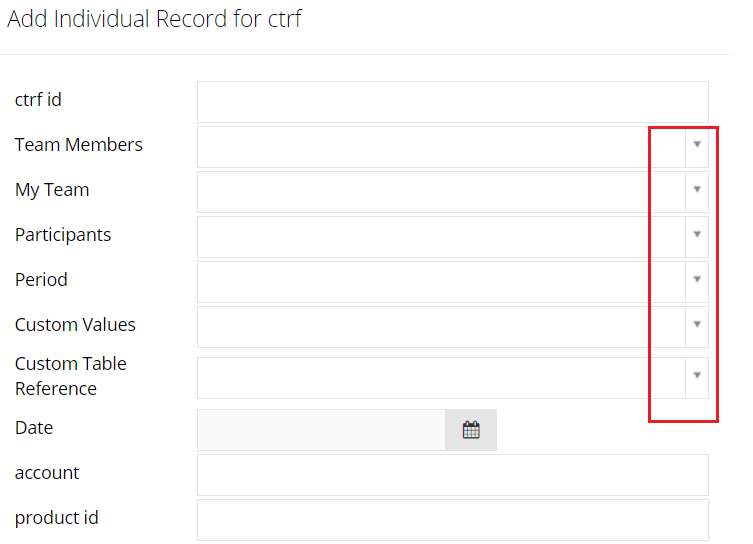 Edit Records
Search Records

Searching for a value inside the dropdown

Currently, dropdowns will be displayed when values in Custom table modules are configured with below
Participants
Teams
Team Members
Custom Table Reference
Custom Table reference Filtered
Search section of custom table module will display all the fields from a custom table if selected as search in the custom table configuration. The values in drop down of search section will have the complete list of source.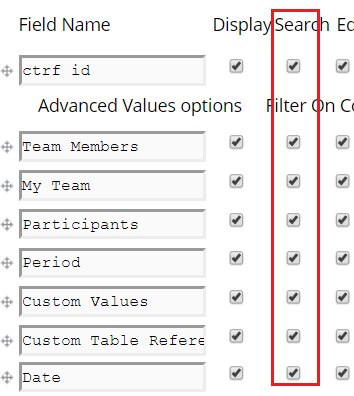 Eg: participants drop downs will display all participants on the site. If the participants are filtered as below in custom table configuration, the list of values in drop down will be all participants.

Request Approval Module
Dropdowns in the search section of Request approval module will have dynamically loaded dropdowns.
Product Enhancements
Salesforce importer configurations were optimized
Filtering of records around small numbers was fixed
Approval enhancements
Mobile participant view changes