What's new in Version 6.4.2
Drop Downs for Participant sync fields
Participant sync feature is now being enhanced to generate drop downs for a set of fields. This would enable administrators to select an appropriate value from a list rather than typing the valid details. This would make the process of syncing participant data faster.
Administrators can browse through Participant source data table and make changes quickly.
The fields with drop downs are:
Job Title
Team EID
Plan EID
Status
Segment
Territory EID
Other sets of fields made as a checkbox option.
Must use SSO
Access enabled
Manager status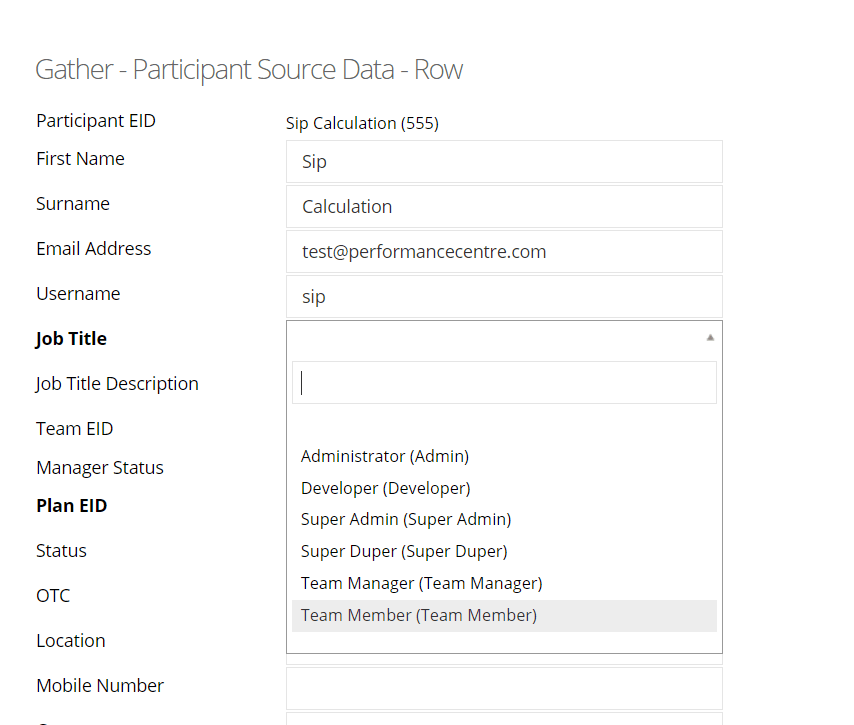 Current workflow of what happens after changing a value in the detailed view remains the same. When an administrator changes any value from the detailed view of participant source data, the changes are visible in participant source data table list view. This will be synced with the site only when administrator clicks on appropriate actions like Create/Update.
Before detailed view update
Update from the detailed view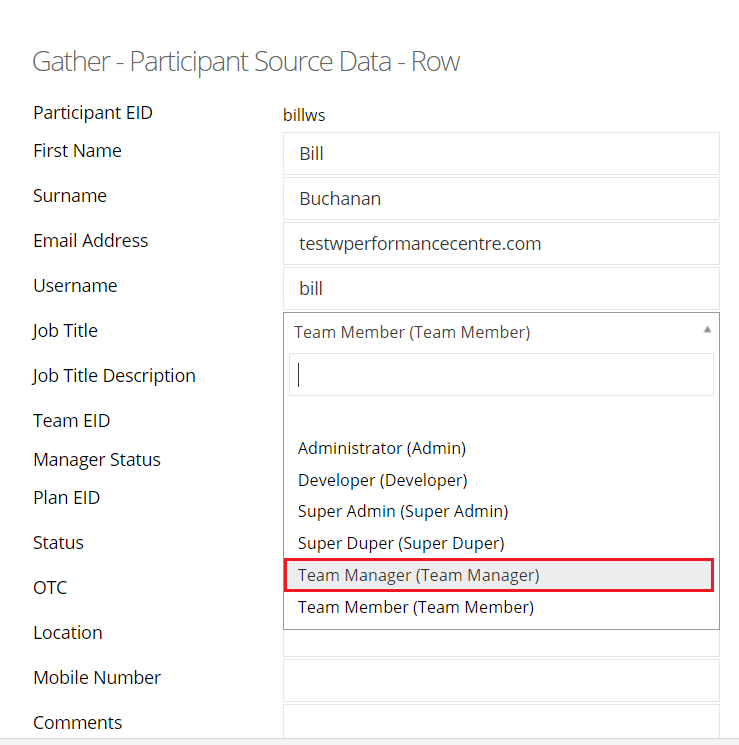 After Update

Participant console after hitting the create button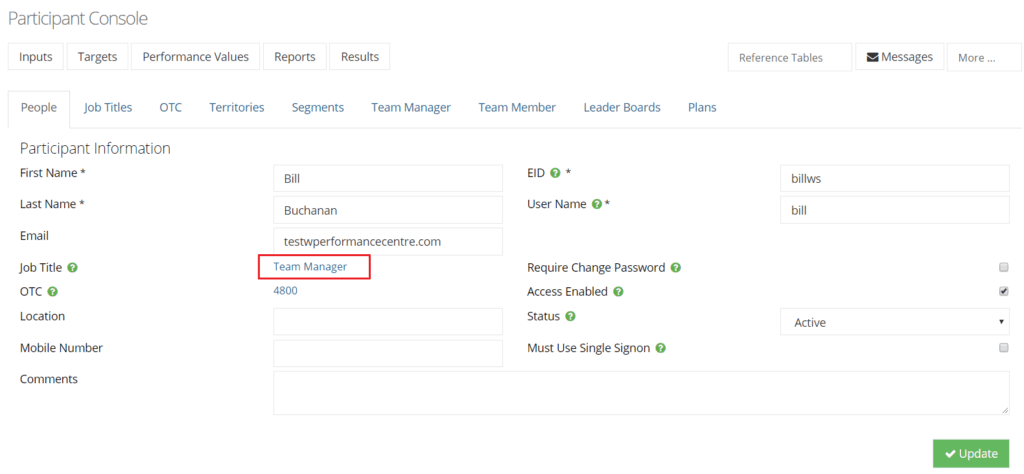 Note: Team EID and territory EID field will have dynamic loading of drop down values. All drop downs have the search functionality.
HTML content box extended to other participant modules
HTML content box available in HTML content module is now extended to other modules like Custom Table, Request Approval & Results Approval modules. This helps in communicating with participants on short text messages or a logo.
Configuration of HTML content is same as in HTML content module.
Custom table module

Request Approval Module
Result Approval module

Product Enhancements
1. Refactoring Commission Per Sale component. When there are CPS components with no configuration in plans, they will not generate any PVALs for that component in PVAL tree when a calculation is run. Note: PVALs will be still available in edit report page.
2. Manage Plans page refactored to load the components efficiently. The application now has a User interface where all the components are loaded efficiently and a user is allowed to do changes to page after the successful load of components. 3. Foreign values will be available in drop downs of custom table modules in participant view