What's new in Version 6.5
Task Manager User Interface Enhancements
Performio is releasing a new version of task manager as part of updates to the commission system with enhancements to look and feel in the commission system.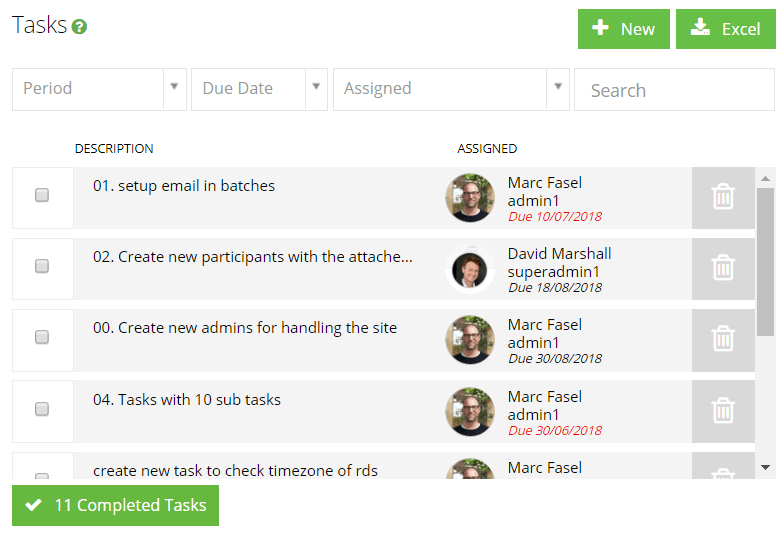 Changes applied in the user interface is as listed:
Tasks can now be accessed by clicking on the row itself. The edit button has been removed.
The column headings have been updated with 'DESCRIPTION' and 'ASSIGNED'
The Due Date has been italicised and turns red when past the original value
Icons are now center-aligned within their respective columns
Product Enhancements
Participant sync was enhanced to sync participants with past job roles and territories
The participant with a job role of a manager in the current period can be synced to update team member role of a previous period.
Current Period (Oct 16) - Team Manager
Previous Period (Sep 16) - Team Member
Before Sync - For a single participant
Team Manager tab section - Team Manager membership of Friends' team with a start date of 1 Oct 2016.

Team Member tab section - Not a member of any team.

How to Sync - Participant Source Data page
Source File has to be updated with previous Manager Status = NO and upload the file to period intended for sync. In this case, its uploaded to Sep 16 period.

After Sync for the previous period (Sep 16) - For a single participant
Team Member tab section - Team membership has been created for the previous period Sept 2016, with an end date on 30 Sept 2016. This is due to the existing Manager membership beginning on the 1 Oct 2016.

Team Manager tab section - The existing Team Manager membership has been maintained to begin 1 Oct 2016, with no end date.

Bug fixes in group email functionality when cc is used. CC field now allows unrestricted email ids with comma separation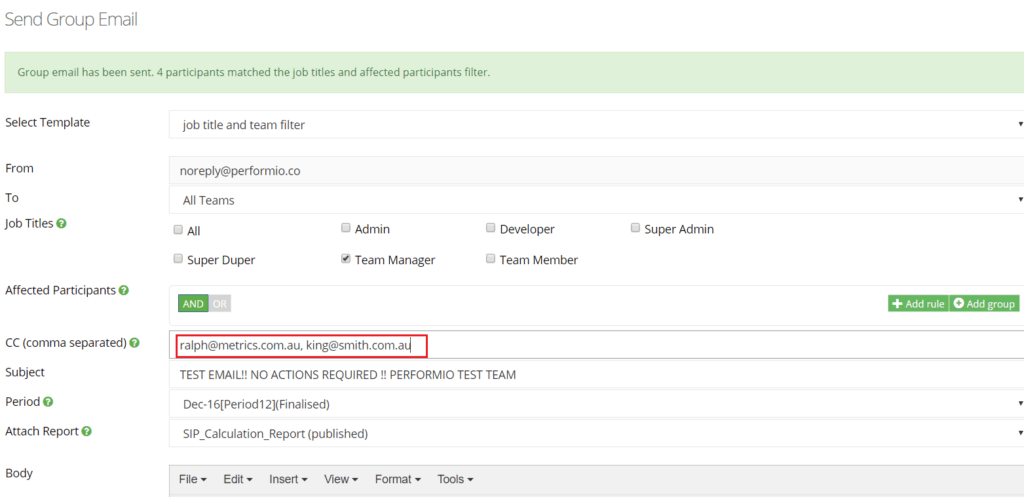 Bug fixes for task manager features
Bug fixes for the custom table module detailed view when editing an existing field
Switching capability of managers to view other participant details has been optimized to cater to period ranges when they are active