What's new in Version 6.5.3
Multiple period selections in the search section of custom table modules
Now users are able to filter multiple period values in the commission system by ticking them in the drop-down of the search section within a custom table module. Administrators will have to enable this by modifying the configuration of both the custom table setup and the custom table module.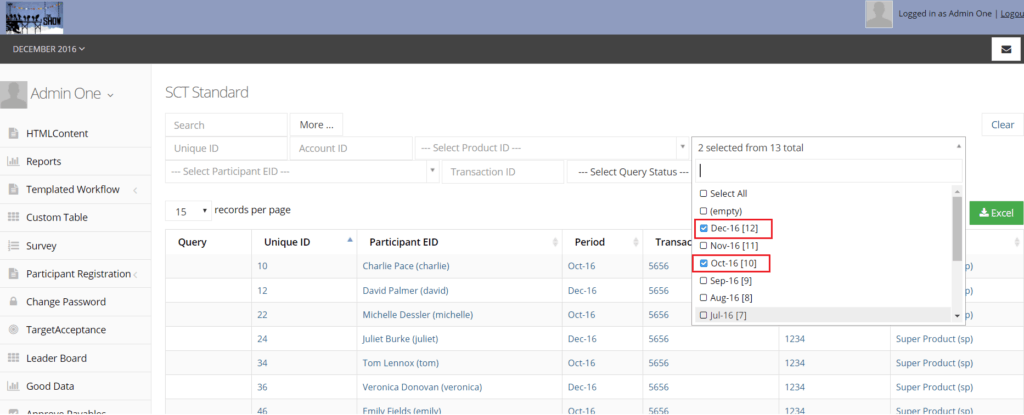 Configuration
1. When a custom table is created within Table Setup, set Foreign Key for a Period column as 'Period Number' and tick Search column.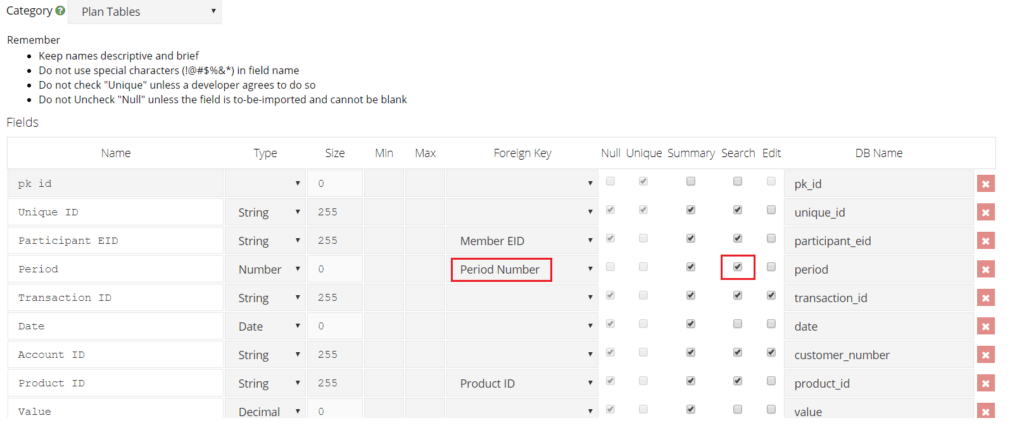 2. When configuring the custom table module, tick the search column as shown below to make sure it is included the search section.

Note to administrators:
This feature is only available for custom table module search section.
Multiple period selection notes:
Select All: This option selects and displays all records on the custom table module. Any filters applied on Custom table module will still be maintained.
Empty selection: Selects records on custom table module that has Period column with a blank or null value
Configured periods on site will be displayed with the latest period first. Selection of a single period value displays all records in the respective period
Selection of multiple periods selects and displays all records that fall in the selected periods
Deselection of a period will display records of remaining selected periods in drop down.
When empty or a period is selected from the drop-down, count of the number of selections will be displayed as the header of the drop-down list.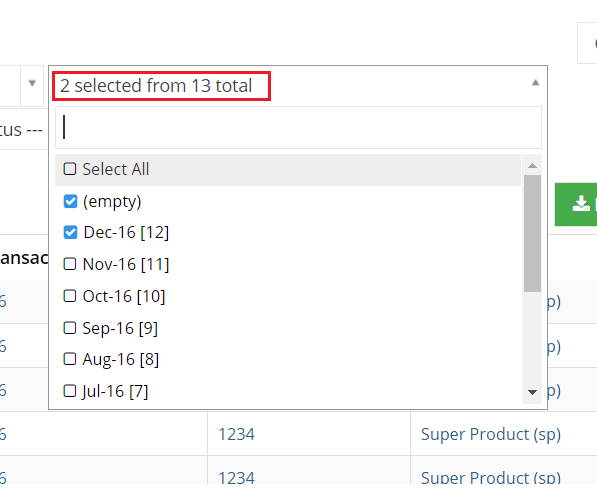 Product Enhancements
Group email feature optimized to send emails to intended job titles based on configured start and end dates.