What's new in Version 6.7.1
Targets Table Setup
A new Targets table has been introduced as part of the standard tables available as part of our commission software.
The table setup is accessed via the COG menu > Targets Table Setup: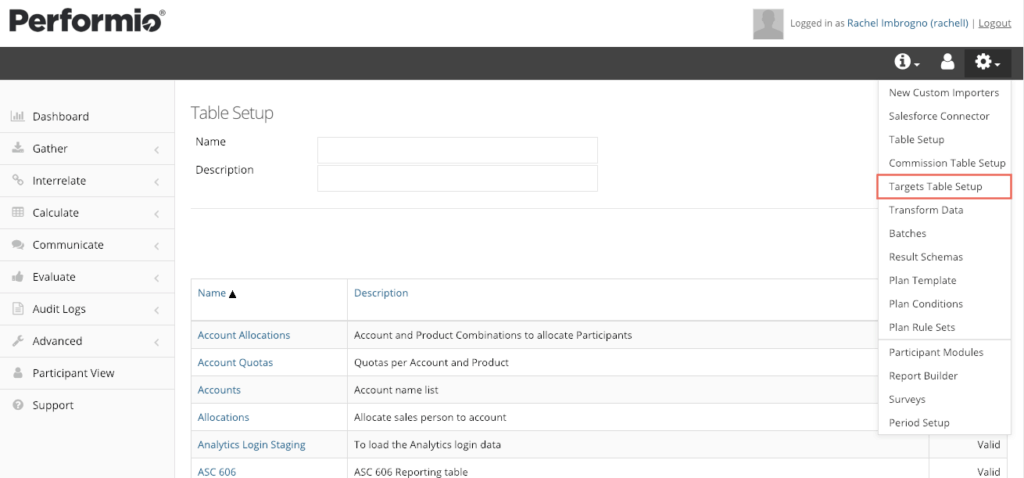 The table includes the following fields by default:
Entity Type: Participant, Team, Territory, Plan
Entity EID: EID based on the selected Entity Type
Period
Target Value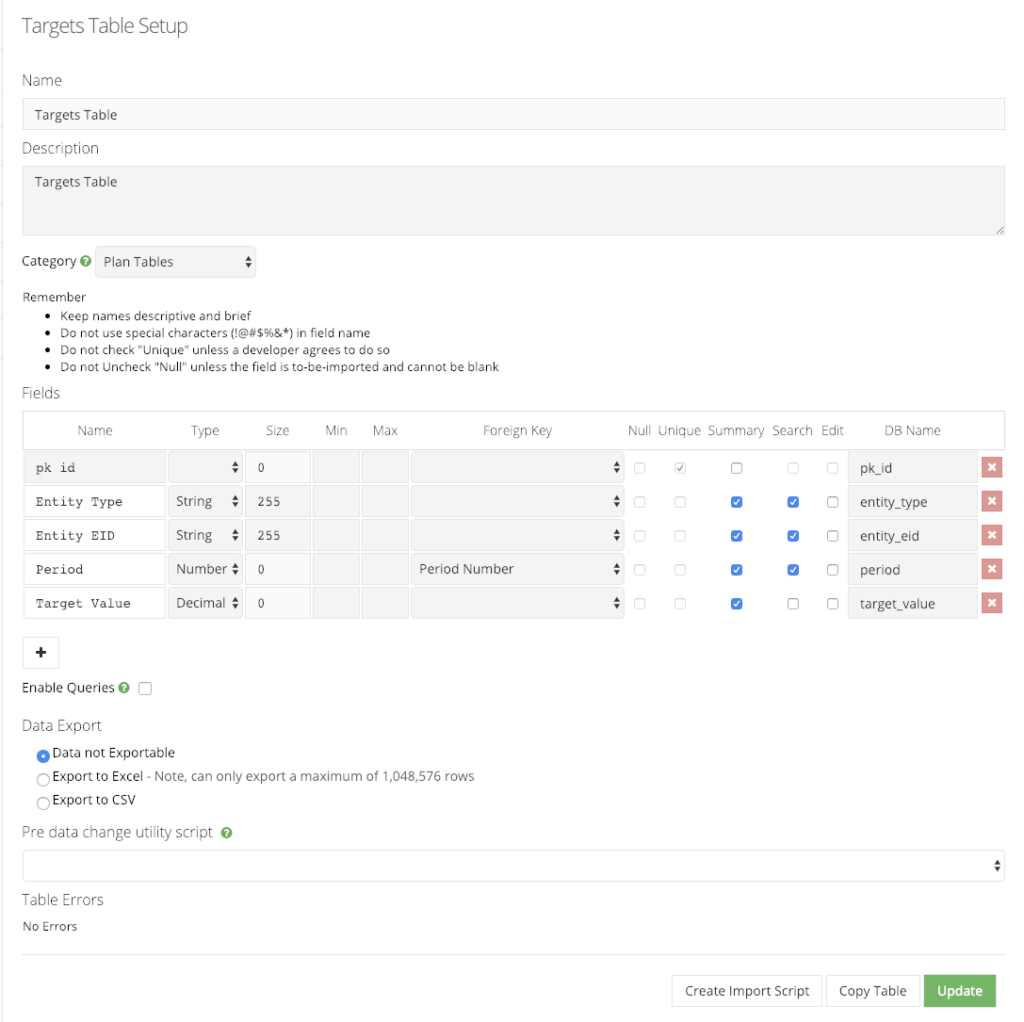 As per the existing table setup functionality, Administrators are able to add additional fields to the table or create an import script to directly import data into the table.
The Targets table is the first of multiple features implemented as part of the new Targets/Quota feature set. In upcoming releases, additional features will be added:
Targets tab on each Entity page: a view to manage Targets for a selected Entity
Manage Targets page: a view to manage Targets for all Entities
Targets Component: ability to retrieve Targets from the new table for a given Entity Type and defined filter fields
Participant Inputs: an update to the page to indicate when the Target value is retrieved from the Targets table rather than directly from Participant Inputs.
NOTE: Please speak to your Customer Experience Manager to activate this feature.

The Targets table is enabled by setting the enableTargetsTable System Property to true under the Advanced Administration menu.
Formatted Dates on Tables based on System Property
All date fields defined on the below tables are now displayed according to the displayDateFormat System Property:
Administration: Calculate > All Tables
Administration: Calculate > Commission Tables
Administration: Calculate > Commission Override
Participant: Custom Table Module
Participant: Request Approval Module
The System Property was introduced in a previous release, refer to Feature 3: Format Date & Time based on System Property
Dates will be formatted according to the defined format on the system property upon:
Viewing a list of records on an Administration Table:

Viewing records on a Participant Custom Table Module:

Viewing records on a Participant Request Approval Module: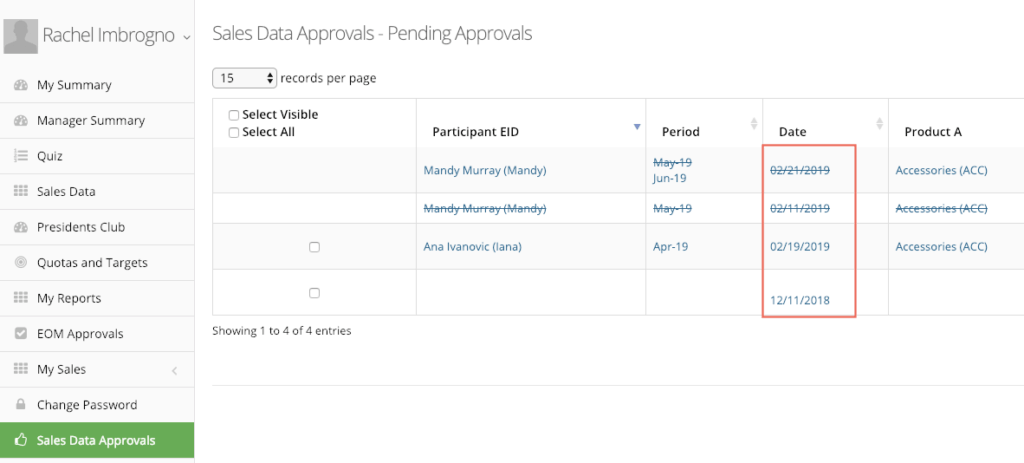 Adding or editing a record on a Table: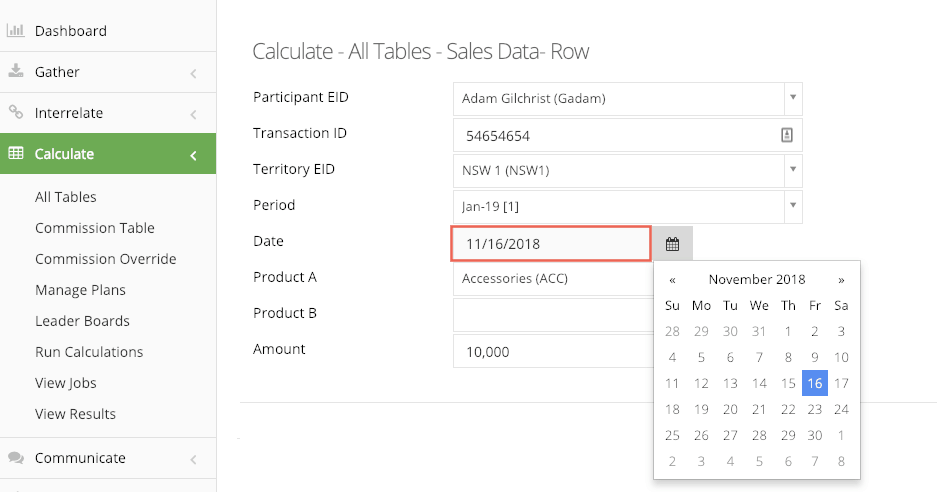 Enhancements & Bugs
Enhancements
1. Updated the message on the Participant's "Oops" error page to notify the user to contact their administrator, rather than Performio Support.

2. Renamed the "Targets" page to "Period Specific Values" to avoid confusion with the new standard Targets table.
Note: A warning message will no longer appear on this page when multiple Plan Templates are enabled.

Subsequently, the "Targets" tab on the Participant Console has also been updated.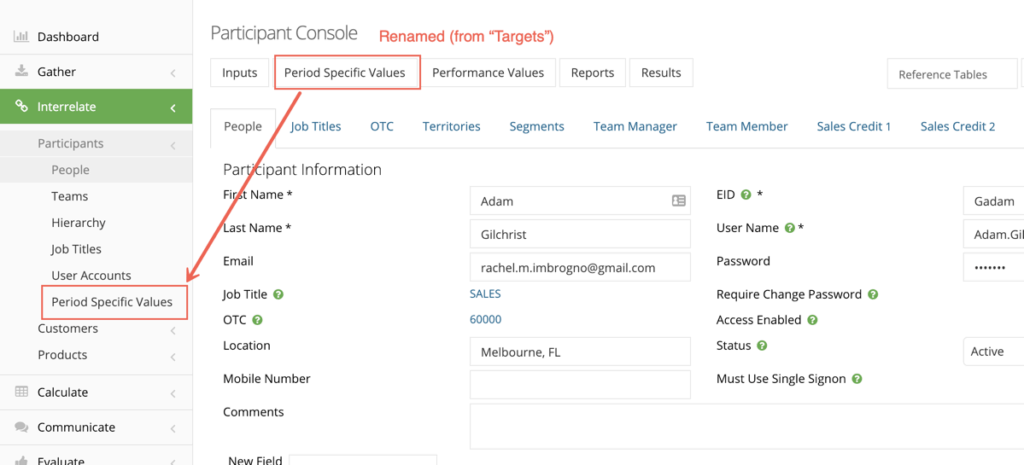 Bugs
1. Fixed the Mobile App to be compatible on Android 9.0 platform.
2. Fixed the Custom Table export to extract the Period Foreign Key as a DD-MMM date value, without the Period Number included in brackets.
3. Fixed the Mailbox to display the content of messages in mobile resolutions when a Participant clicks on the Mailbox, rather than the message being hidden.