What's new in Version 6.7.2
Color-Coded Reports
AdHoc and Custom Table reports in the sales performance management system can now display different colors for each cell, based on the cell's value.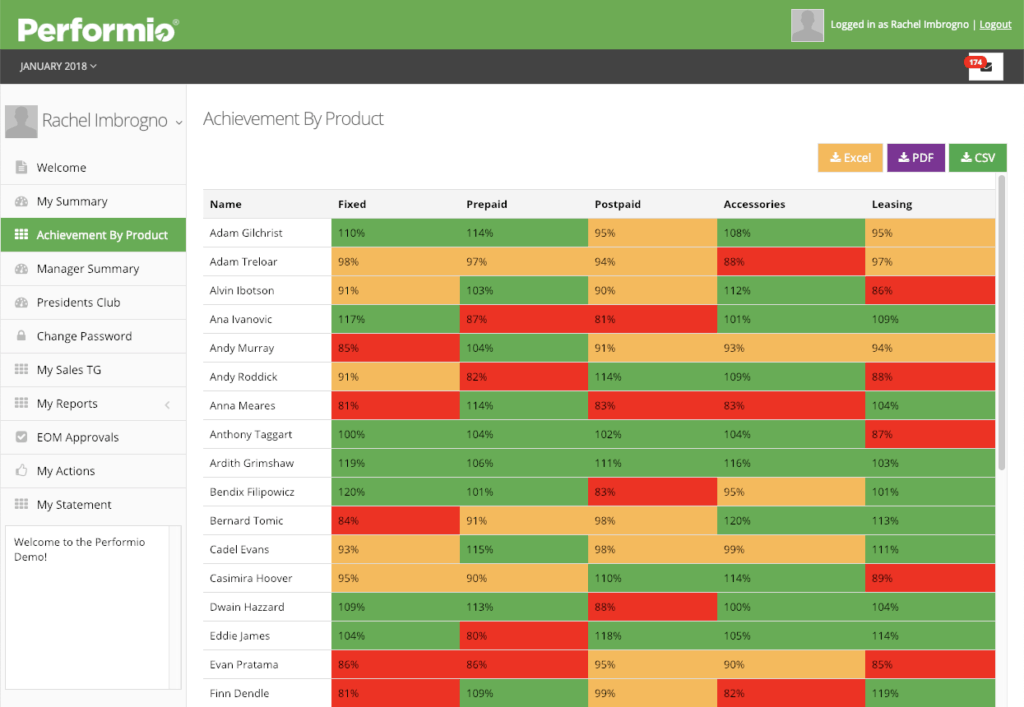 The colors are also represented in the Excel and PDF export of the Report.
COG: Report Builder > Adhoc and Custom Table
A value range and applicable color can be defined using the Report Builder (Adhoc and Custom Table). These range settings are displayed only for Number or Decimal fields, under the Advanced settings.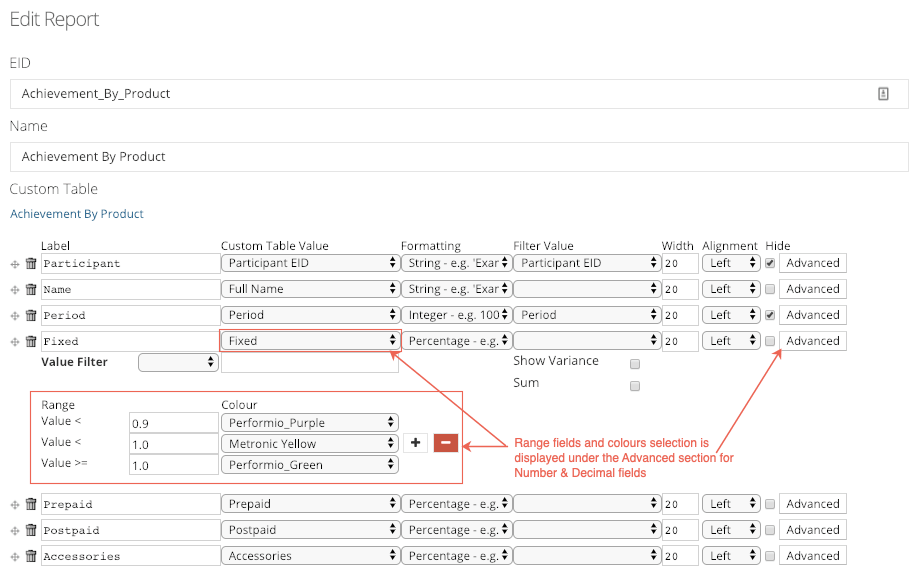 Colors will reference the defined Colour Palette under the Advanced menu.
Manage Targets Page
In the previous release, the setup for a new standard Targets Table was released.
Under the Calculate menu, a Manage Targets page is now available for Administrators to view data populated on the new Targets Table. This page is view of the data that has been uploaded or pushed into the Targets Table, and does not allow users to directly add or delete records.
By default, the page will be filtered on Entity Type 'Participant', to display all Target values related to all Participants (Entity EID). Administrators can subsequently update the Entity Type to display Target values related to Team, Territory or Plans.
Admin: Calculate > Manage Targets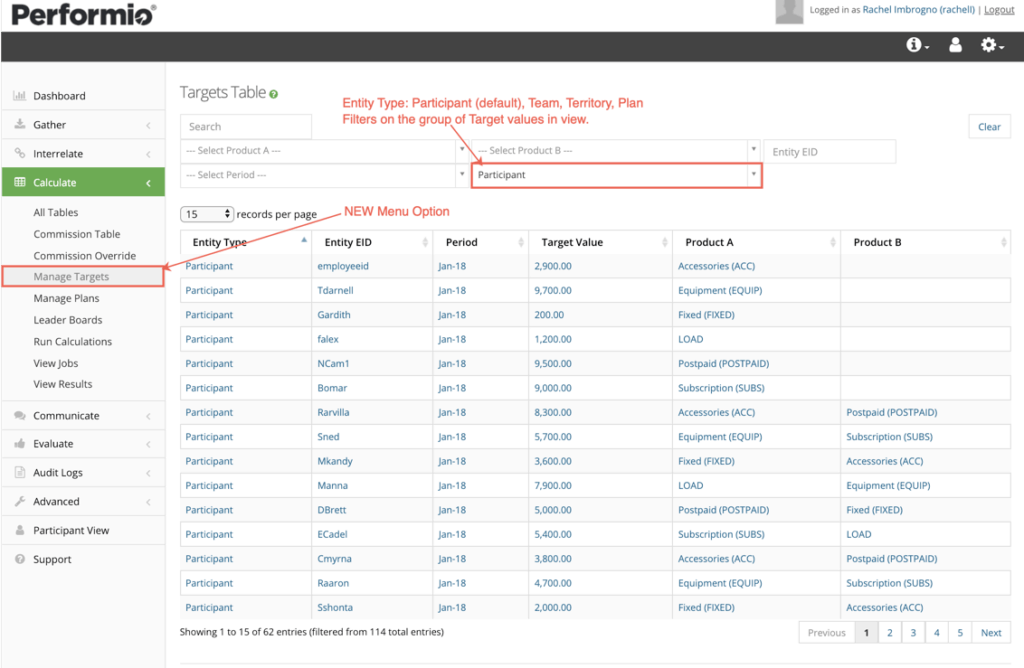 Targets Tab on Entity pages
In addition to the Manage Targets page, Administrators can navigate to a new Targets tab on each Entity page to view Target values for the given Entity. The tab displays data from the Targets Table, filtered by the Entity Type and Entity EID (Participant, Team, Territory, Plan).
The new Targets tab has been added to the Participant Console, Teams, Territories and Manage Plans pages:
Admin: Interrelate > Participant > People

Admin: Interrelate > Participant > Teams

Admin: Interrelate > Customers > Territories

Admin: Calculate > Manage Plans

Enhancements & Bugs
Updated the System Usage page to display the date and time fields according to the date/time format system property when the "Hourly" period is selected.
Fixed the Excel download on a Custom Table Module to extract fields in the same format displayed online
Fixed Table downloads to...

Successfully perform the download regardless if a field's Foreign Key key contains a null value on its referenced custom table
Extract a blank value for a Foreign Key field that contains a null value on the table is extracted.
Extract the correct Period value in format mmm-yy, with no proceeding period number.