What's new in Version 6.8.2
Copy Batch
Commission System administrators now have the ability to copy an existing Batch by clicking on the 'Copy' button at the bottom of the screen while editing a batch.

Once the 'Copy' button is clicked, the user is navigated to the edit page to update the Batch details. The copy will not be saved until the 'Add' button is clicked.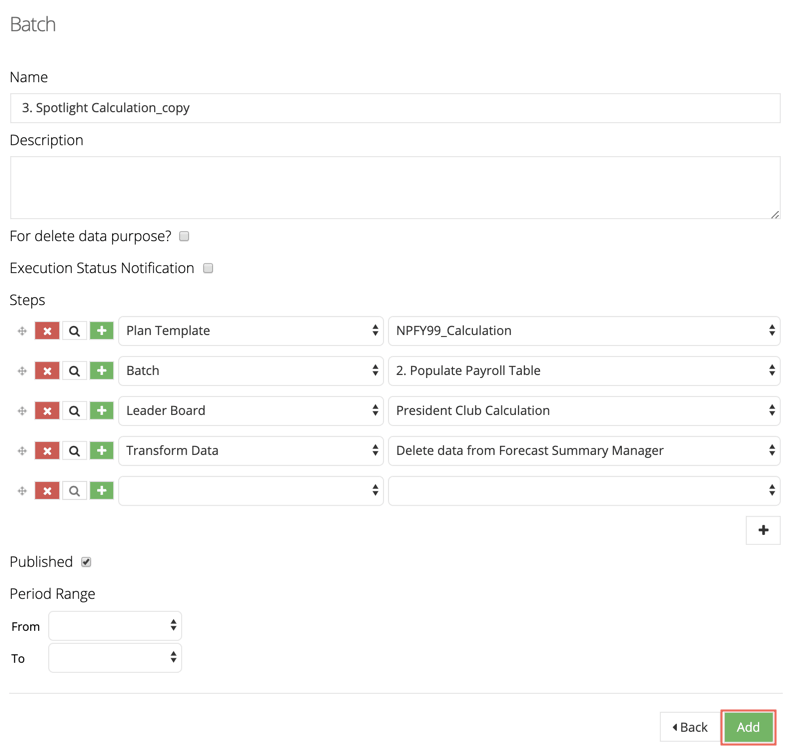 NOTE: The 'Copy' button is only enabled on the advanced view of the Batch page.
Copy Transform Data
As part of the previous release, the Reverse Lookup Transform Data was enhanced with the ability to copy an existing record.
In this release, the copy functionality has also been introduced on the following Transform Data objects:
Duplicate Data
Aggregate Data
Calculate ToDate
Sales Rollup
Quick Formula
Performance Value Lookup
Refer to the previous release notes for further detail on the copy functionality.
Up/Down Page Buttons
New up and down buttons have been introduced at the bottom right corner of pages to enable users to quickly navigate to the top or bottom of the page, without the need to manually scroll up or down. The buttons appear on all pages of the application anywhere a left side scroll bar is displayed.
The buttons are displayed based on the following conditions:
- The Up arrow appears when the user is at the bottom of the page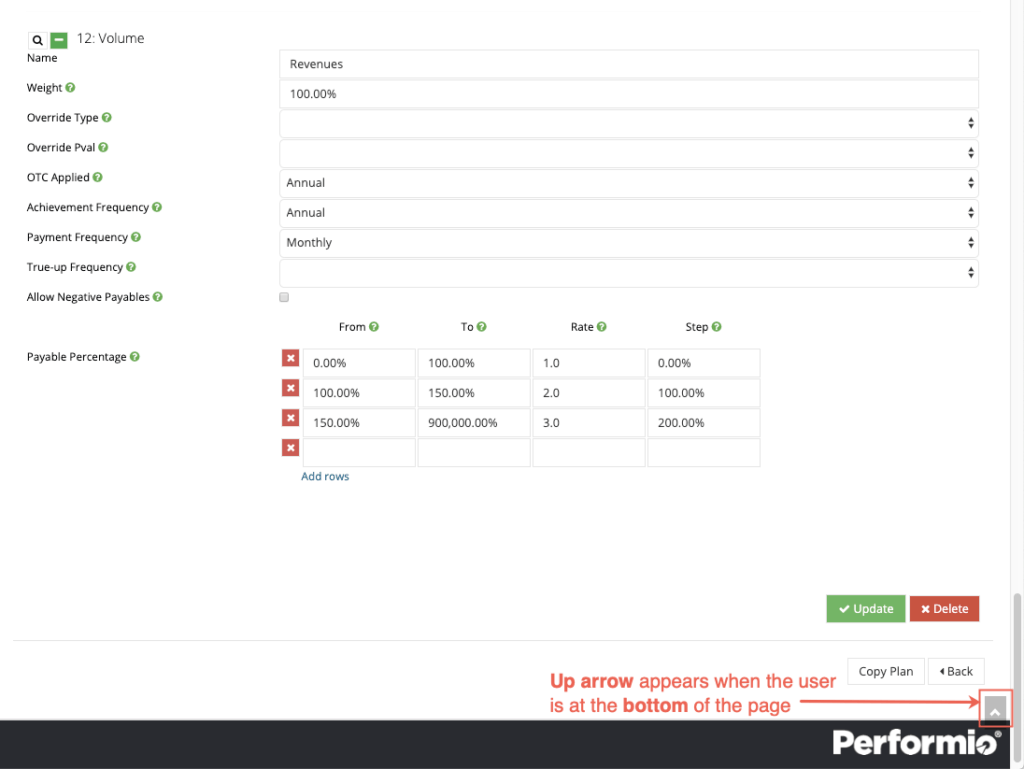 - Both the up and down arrows appear when the user scrolls up/down the page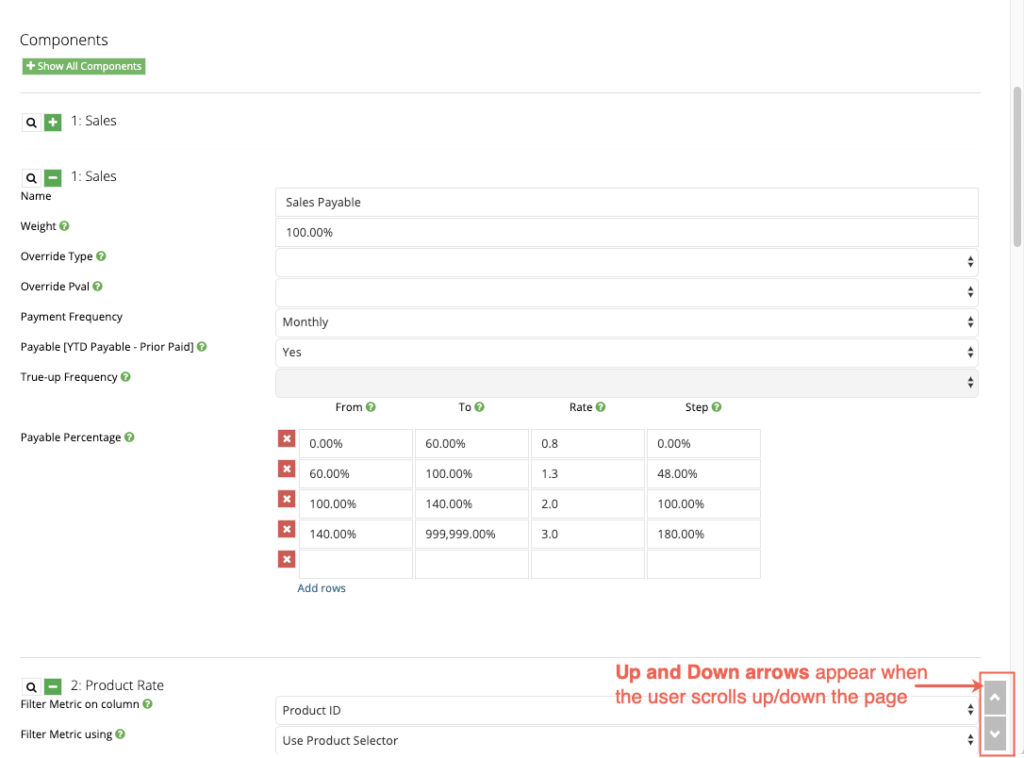 - The Down arrow appears when the user is at the top of the page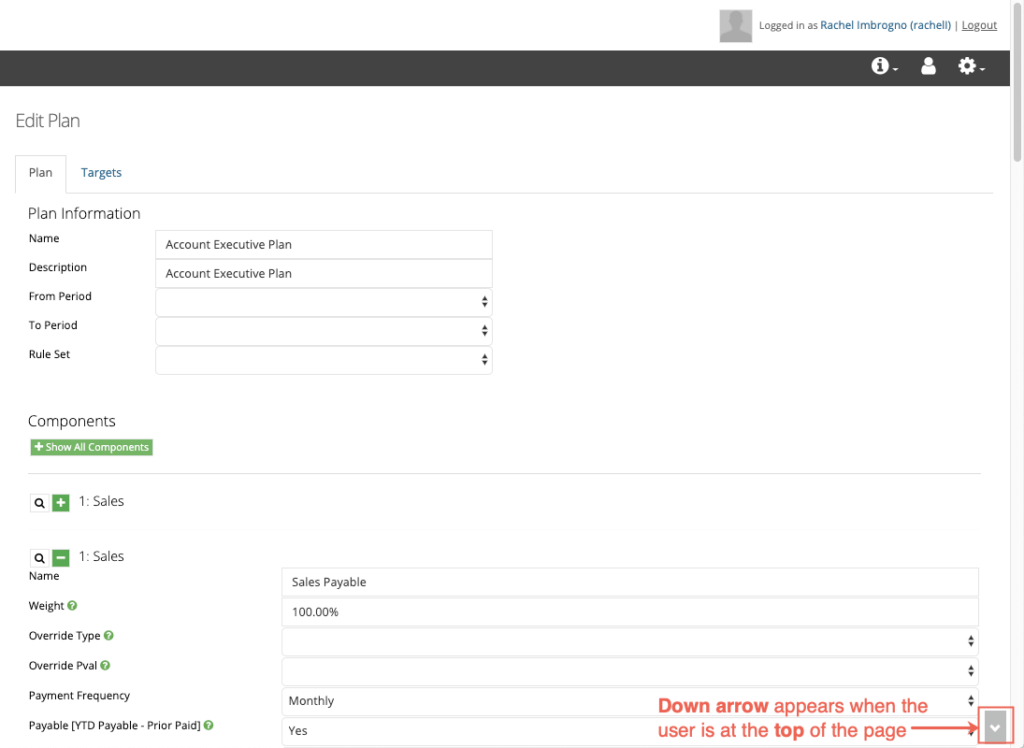 Enhancements
Updated the Help Bubbles throughout the application to only display the bubble text on mouseover, rather than on click.
Updated the HTTP Strict Transport Security "max-age" to 2592000. In addition, added Content-Security-Policy, Referrer-Policy and Feature-Policy headers.
Enhanced Mobile App security by updating the storage of login details. NOTE: Users will be prompted to log in again next time they open the Mobile App.
Bugs
Enforced server-side access controls to prevent a user from modifying the 'developer' role option, if they do not hold a 'developer' role themselves.
Fixed the Calculation selector on the Run Calculations page to list the items in ascending order when API system property is enabled.
Fixed the export from tables with fields referencing a 'Name' foreign key, where the Name field exists without an EID.
Removed the automatic scheduling for SAML SSO refresh, in a previous release (6.8), to prevent OutOfMemory errors from occurring. A fix will be provided soon in an upcoming release.