What's new in Version 6.8.3
Report and Custom Table Module - Filter on Multiple Values
Commission System administrators can now predefine Reports (Adhoc, Custom Table, and Leaderboard) and Custom Table Modules with a field filter on multiple values. This option is enabled by selecting the 'in' operator when defining a custom filter on a field. The filter values can be subsequently defined using comma separated values.

A help bubble has been provided to assist users.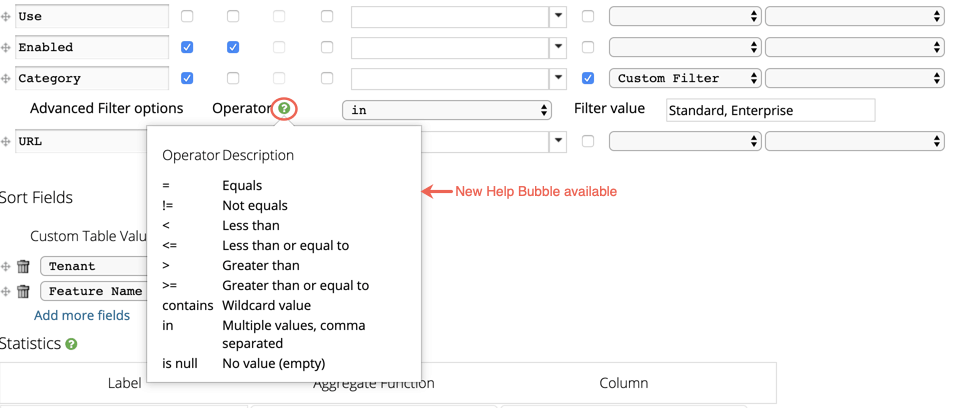 Enhancements
Custom Table Reports can now be predefined with field filters based on 'Teams and Sub-Teams'. When viewing the associated report, this option filters the table records associated with the given Participant's Team and Sub-teams.

Removed the Min and Max columns from table setup pages, as the system does not use these fields.
Security: Updated all file uploads to use Apache Tika and Clam AntiVirus.
Security: Upgraded data tables to 1.10.12.
Security: Removed old YUI library from the Edit Plan and Calendar entries page.
Bugs
Fixed the Performance Value Lookup Transform Data to use minimal memory.
Fixed the SAML SSO refresh to prevent OutOfMemory exceptions. The SAML SSO refresh was introduced in the previous solution
Fixed the Leaderboard reverse group rank option to correctly order from lowest to highest range.