What's new in Version 6.8.4
View Results - Save Template
The View Results page now allows commission system administrators the ability to save the selected results in view as a template. This enables common results to be viewed repeatedly without having to reselect them in the list. The saved templates are shared across all Administrators.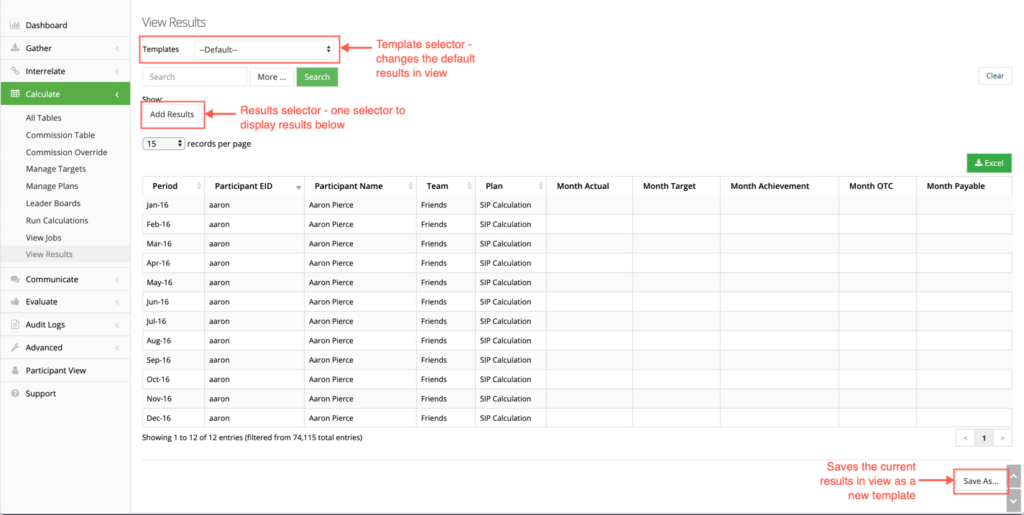 The Template selector at the top of the page allows Administrators to change the default view based on results previously saved in a template. The system template displays by default.
Administrators can display or hide the result fields in view by using the Results selector. Previously, the default fields and Performance Value fields were selected as separate options. It has now been combined into one pop-up selector to improve user experience.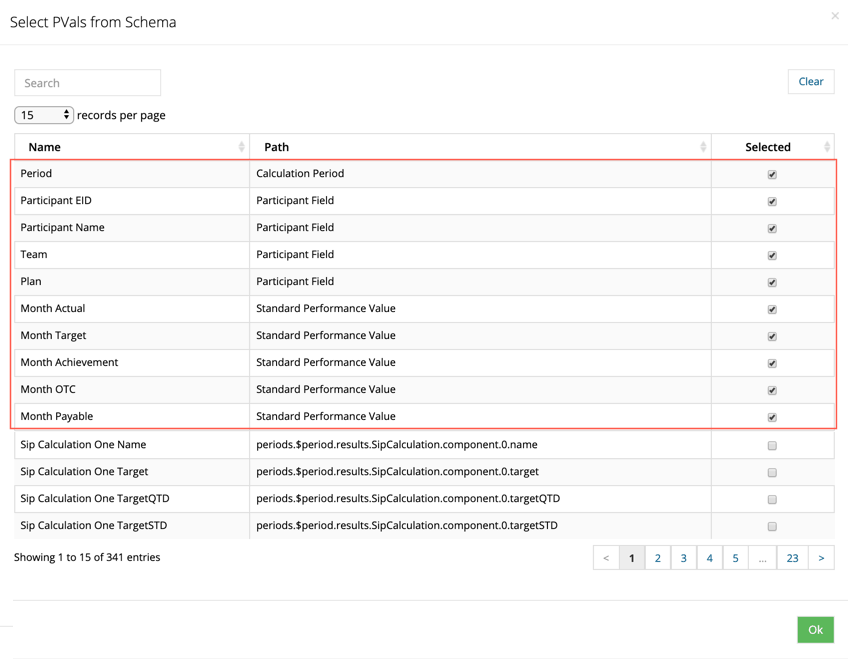 To save the selected results in view as a Template, Administrators clicks on the 'Save As...' button on the bottom of the page. A popup window is subsequently displayed to input a unique name for the new Template.

Upon selecting an existing Template, Administrators have the below buttons available at the bottom of the page:
'Save': Saves the current results in view against the selected Template
'Save As...': Saves the current results in view as a new Template
'Delete': Deletes the selected Template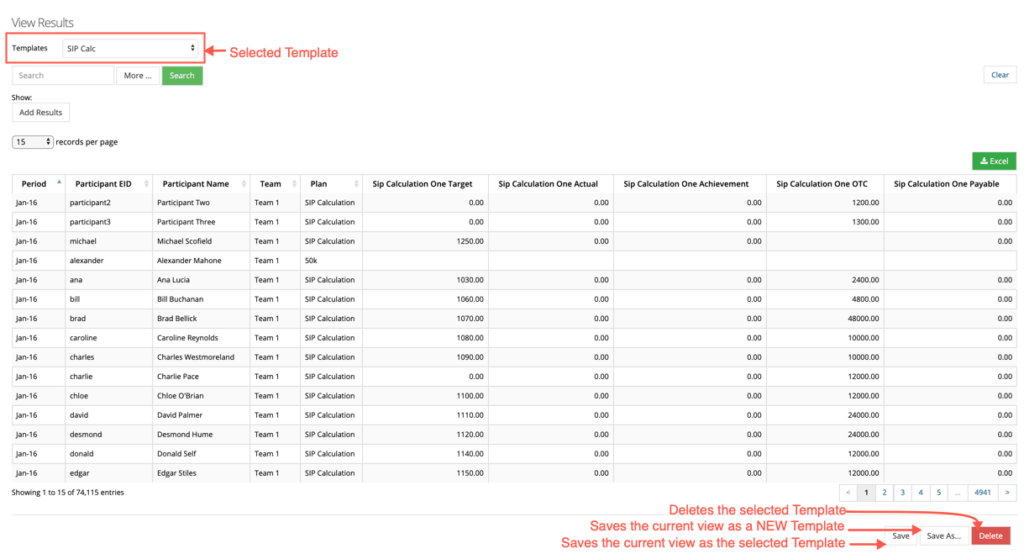 NOTE: Any issue has been identified with this feature. The fix will be included in Release 6.8.5.
Lock Column Headings on Reports upon scroll
In a previous release (6.8.1), a lock column header feature was introduced on data tables for both Administrators and Participants. This release extends this functionality to report pages. The below pages have been enhanced to lock the column headings on reports whilst the user scrolls down the page.
Administration View - Ad-hoc Reports
Participant View - viewed by Dashboard or HTML Report module:

Custom Table Report
Ad-hoc Report
Leaderboard Report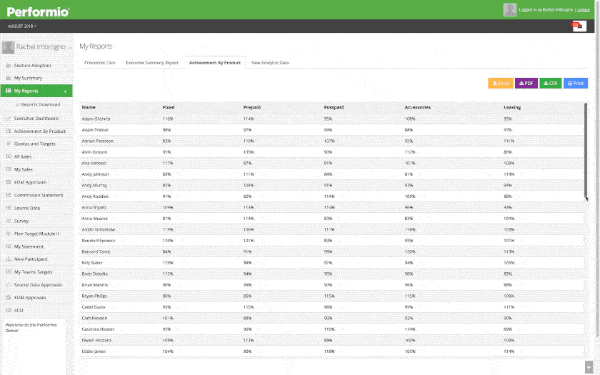 This will keep the column headings in view, rather than hiding the headings when the user scrolls down a page to view the data.
Delete Multiple Records
Administrators can now delete multiple records at once on the following Administration Tables:
All Tables
Commission Table
Commission Override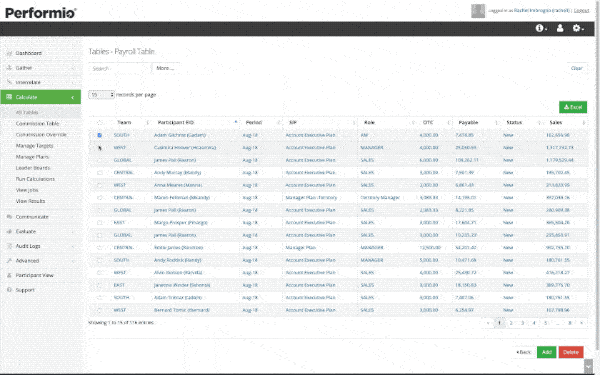 The delete function only applies to the selected rows that are visible on the current page, respecting any filters that have been applied. Selecting the checkbox in the header of the column selects all visible records.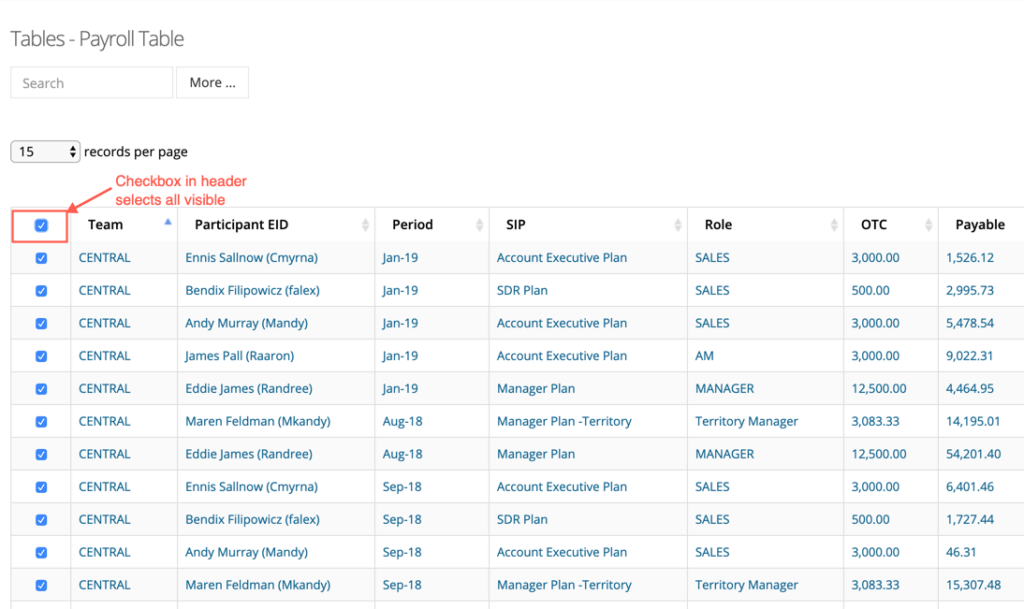 Enhancements
Browser Tabs now display the selected menu item in the header name, rather than the generic description "Administration".
Security: Removed old YUI library from the Colour Palette entries page.
Enhanced the View Results page to enable results to be viewed regardless of the number of Plan Templates enabled.