What's new in Version 6.9.5
Multiple Salesforce Objects
The existing Salesforce Integration enabled the ability for Administrators to import the Salesforce Opportunity Object from the connected instance.
In this release, Administrators now have the ability to select and import multiple Salesforce Objects directly into the application.
A Salesforce Object is imported by creating a new Custom Importer on the Gather > Custom Import page, and selecting 'Salesforce Object' as the Data Source.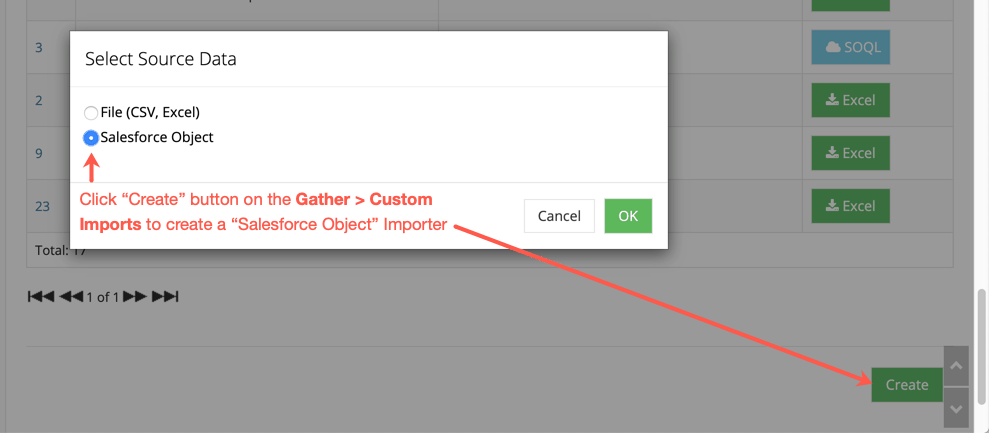 Administrators are presented with a list of Objects, including custom Objects, available in the Salesforce instance defined by their Salesforce Connector settings.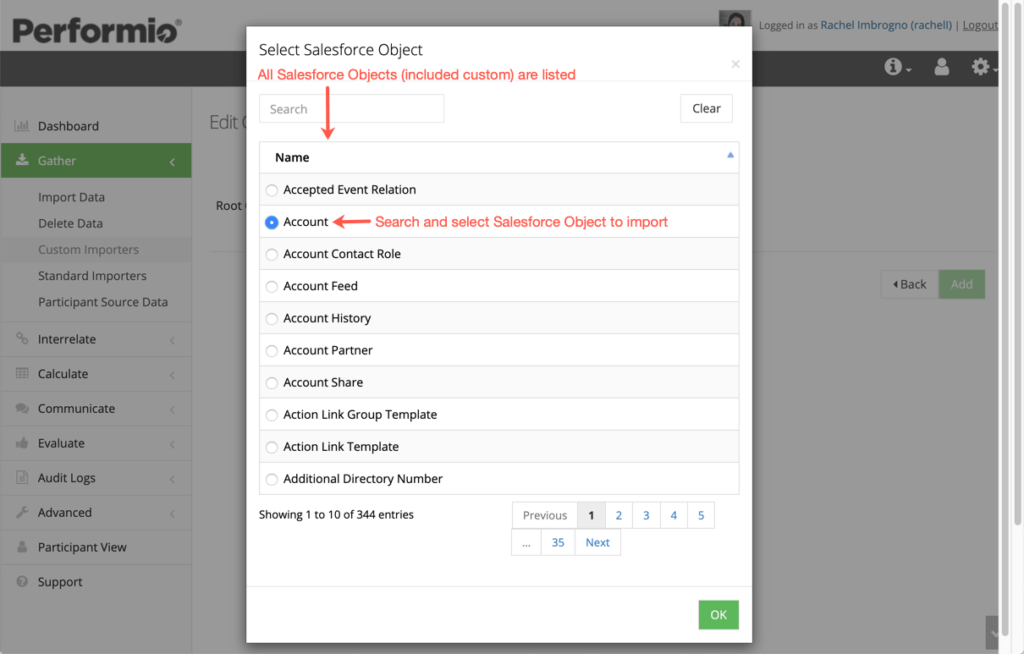 Once the Administrator has selected the Object to import, they have the option to select any of the fields directly associated with the selected Object. In addition, any fields on subsequent Objects that are directly related to the root Object can also be selected for import, see example below.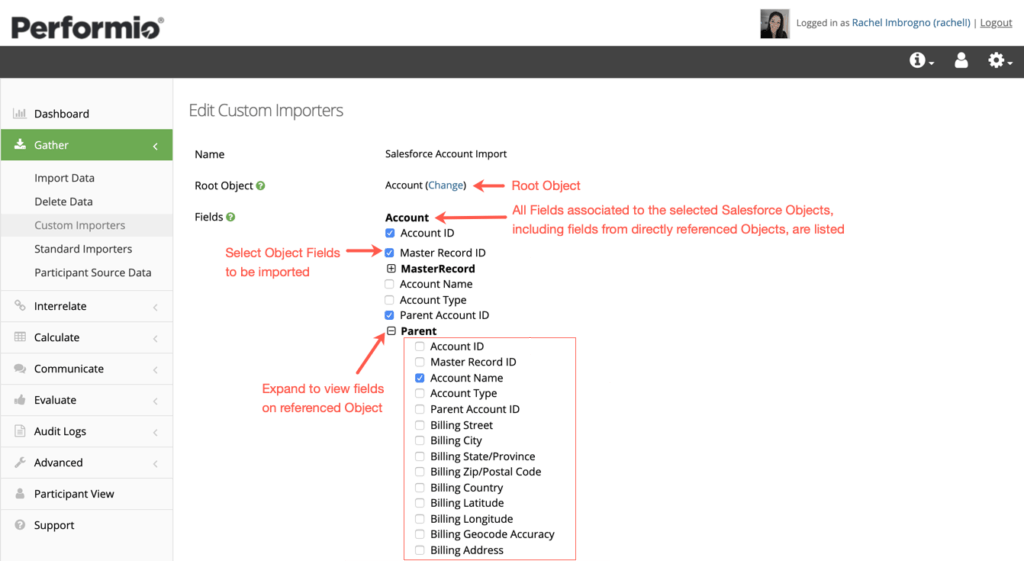 Once all fields have been selected and the Importer added, a Custom Table is automatically generated in the system to store the imported data. The new Custom Importer is displayed in the list of existing importers.
NOTE: Future release will include:
The ability to add/remove fields from existing importers
The ability to define data filter criteria to limit imported data. Currently, there is a limit of 2000 records on import, although this limit will be removed upon releasing the ability to define data filter criteria.
Lockdown the generated Table to prevent changes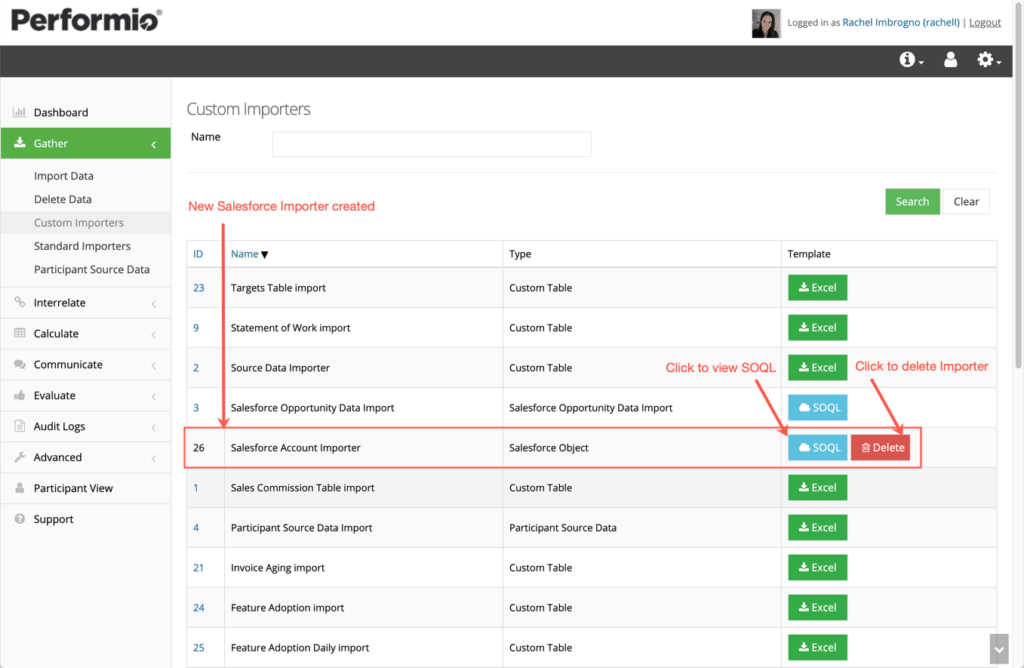 Administrators can initiate the import on the Gather > Import Data page, by selecting the object from the 'Import Salesforce Object' button. Once selected, the data from the defined Object is automatically imported from Salesforce and populated on the new table generated by the system.

Note: The existing Salesforce Opportunity Importer will currently be supported, although we strongly recommend customers configure a new Importer for the Opportunity object using this enhanced feature.
Note: Please speak to your Customer Success or Experience Manager if you would like to enable this feature.
Enhancements
1. Enhanced the Upload API to support a high load.
2. Updated the "Period Field" help bubble on the Set Period Transform Data to indicate that the field is optional.
Bugs
1. Fixed the Scheduler to correctly report a "failed" status and stop processing subsequent steps if an SFTP Import has failed.