What's new in Version 6.14.2? Ongoing technology investment.

Release Date for Version 6.14.2
AU Nov 24, 2020
US Nov 29, 2020
Enhancements
1. Copying a table's set up now creates a new custom table with the exact same field parameters and layout as the original table.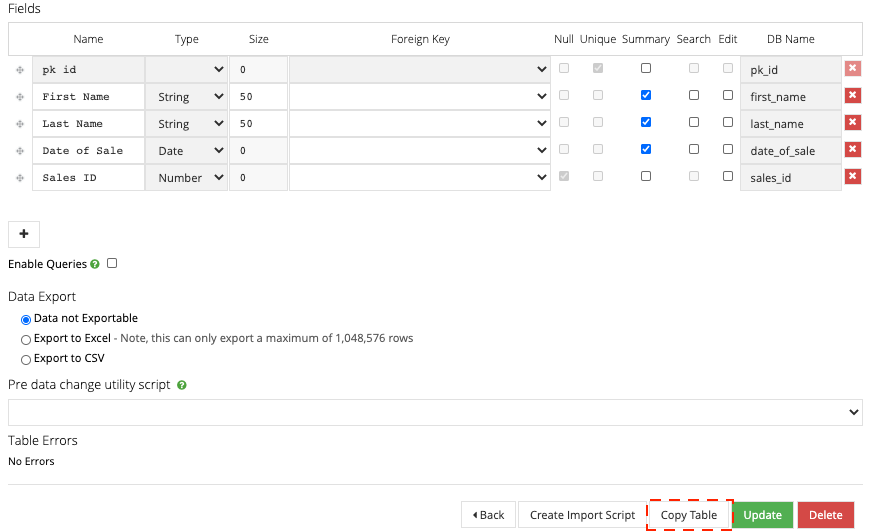 2. Clicking on the Performio Logo now takes you back to your dashboard.
3. Continued our technology upgrade, migrating icons from an old UI framework to enhance maintainability.