While it's true the sales field was inhabited largely by men for much of history, it's about time we put to rest the males-and-sales stereotype. For instance, did you know that women on average have an 11 percent higher rate than men at closing sales deals?

While we could have made a much longer list of outstanding female salespeople, we started with six. Check out these six leaders in the field:
Laura Madison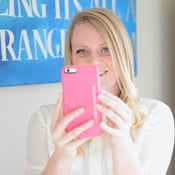 If anyone knows how to be a trendsetter and an out-of-the-box thinker to meet their sales goals, it's car salesperson Laura Madison. Madison didn't let anything hold her back from becoming a top-selling salesperson at a Toyota dealership in Bozeman, Montana. Her passion for sales and personal branding drives her to go beyond normal expectations and has been the force behind her success.
She writes blog posts, hands her personal cell number to clients and even sends car "birthday cards." Madison believes in building relationships, not just trying to push a sale.
Originally from Manhattan, Madison moved to Bozeman to be closer to her twin sister. In 2011, when she was in her early 20s, she landed a job at the local Toyota dealership as the only saleswoman at that store at the time. She started selling 12 cars a month, which went up to about 20 cars a month three years later.
Madison made the smart choice to use social media as a tool to boost sales. She uses Facebook, Twitter, YouTube and Pinterest to connect with customers and intrigue potential clients. Madison also promoted herself through her website, which she spent about $200 a month to maintain. She invested $3,000 on a decal for her personal car to advertise her website, which she says led to a new sale about every 60 to 90 days. Her marketing and relationship-building effort attracted a loyal customer base of about 600 clients.
In 2015, Madison joined Alan Ram's Proactive Training Solutions, where she is now the national director of sales. Her goal is to share her success secrets with others through her online course about social selling.
Here are a few things to take away from Laura's advice to get social and boost sales:
Get excited about your personal brand. If you're not excited, your audience won't be, either.
Start on YouTube. It's a good place to grow and learn how to keep things short and simple.
Focus on connecting. Keep in mind that social media is not a commercial. In other words, focus on connecting with your audience instead of selling to them. Use social media and turn negatives into positives by communicating openly with followers.
Give people your time. Realize people appreciate the extra effort and time you put into marketing yourself, and they value the content you put out there.
Find new ways to attract leads. Do whatever you can to get more leads. Even if you have to upload videos or write blog posts in your downtime, realize that it's worth the extra effort. Communicate with management and let them know you want to try new strategies to bring more traffic to yourself and the company as a whole.
Be yourself. Focus on your strengths and don't try to be someone else. Pretending to connect so you can sell something can quickly be called out and cost you leads and sales.
Donna Kalajian Lagani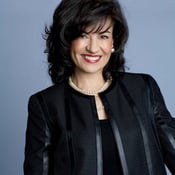 Donna Kalajian Lagani is the senior vice president of the world-famous Cosmopolitan magazine. Since 1995, Kalajian Lagani has been Cosmo's leading force in its sales and marketing department. She was inducted into the American Advertising Federation's Hall of Achievement, which recognizes top advertising thought leaders, in 1995. She also received the United Service Organization's Annual Woman of the Year Distinguished Service Award.
With Kalajian Lagani in charge, Cosmo set CosmoGirl, Cosmopolitan Style, Cosmo Radio and Cosmo for Latinas in motion. Kalajian Lagani holds a bachelor's degree in finance from Penn State's Smeal College of Business and has filled a leadership role at other publications, too. Formerly the vice president and publisher of Ladies' Home Journal, she was the magazine's first female to serve as a publisher.
So what are the secrets to Kalajian Lagani's success? Here's what we can learn from the Cosmo queen:
Believe in your product. According to a 2015 interview, Kalajian Lagani said, "When the earth is over, there will be cockroaches, and there will be Cosmo. We are an enduring brand through thick and thin." Do you feel that good about the product you want to sell? If not, you might want to reconnect with the qualities you love about your product.
Know what matters most to your audience. Kalajian Lagani credits Cosmo's success with the understanding that women value relationships above all else.
Know your audience's relationship with your product. She feels it's important for young marketers to consider how their customers use a product and how it makes them feel. For example, she believes reading a magazine is an intimate act. When developing a marketing strategy, imagine your audience using the product.
Do work that is fun for you. Kalajiand Lagani says that on a typical day, she spends a lot of time with clients and out on the streets with her salespeople — activities that she enjoys. If your work does not please you, it might be hard to sustain the energy it takes to be successful. As every job has its challenges, consider even small changes you can make to up the fun level.
Want to know Kalajian Lagani's motto? "There's always time to be fun, fearless and female."
Jill Rowley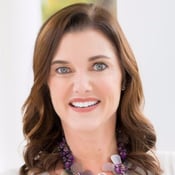 Jill Rowley is an industry expert with a burning passion for sales. Since 2017, Rowley has been the chief growth advisor of Marketo, Inc. She also serves as chief growth officer at the digital training organization Sale for Life. Also, as the founder and chief evangelist of her consulting firm, Rowley has helped thousands of people grow their sales with social selling techniques.
Rowley started her career in sales as a former top salesperson at Eloqua, where she contributed her talents for more than a decade. Now, as a speaker, social selling expert, and business advisor, Rowley shares her tricks and tips for success.
Rowley believes that there aren't enough women in the sales industry, and it is one of her goals to inspire women to explore this field and fight for their rights. Like Laura Madison, Rowley values the idea that sales is about relationship building.
Here's what we can learn about social selling and effective marketing from Jill Rowley:
Be authentic. Your audience is more likely to trust you if you are genuine. Trust equals sales.
Do your homework. Gain knowledge about your buyers and the current market. Always do your homework and stay on top of trends. Know what customers expect and need.
Be relevant. Rowley understands that buyers are digitally driven and socially connected, thus the power of social selling. As a marketing professional, it is necessary to embrace the digital age.
Educate your buyer. Be helpful to make them comfortable investing in your product.
Don't be generic. Be human. Strive to build truly meaningful, deep relationships with buyers. Become someone valuable to your buyers and show the world that you're a problem solver.
Write for your buyers. Create content that is helpful and engaging. Don't write for yourself.
Jill Konrath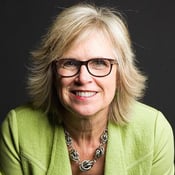 Konrath is an award-winning author, speaker, and sales connoisseur. Her clients include big names like IBM, GE, Microsoft, and Wells Fargo.
It all started at Xerox Corporation, where Konrath worked as an account executive and regional sales manager. She discovered her passion for selling when she moved into computer sales, where she consistently outperformed colleagues. With a natural talent for teaching and a drive to sell, Konrath soon used her skills to coach and train other sales professionals.
This drove her to launch her own sales consultant business in 1987, called Leapfrog Strategies, Inc. Today she is recognized as a sales and marketing expert across the globe.
So, what are some of her world-renowned strategies? Here are some top tips from thought leader Jill Konrath:
Make a difference, not just a sale: Create value for each interaction. Don't push your product but instead, encourage buyers to want to work with you. Show them that you possess industry insight and offer new ideas.
Be a lifelong learner. Know your potential client's needs and challenges before you meet with them, and think of ways to help them overcome obstacles.
Become a business improvement specialist. Help sellers make decisions and consider different approaches. They will trust you and value you if you guide them in a positive direction. Konrath says, "To make decisions easier, offer fewer options."
Ask for help. Don't be afraid to ask colleagues for help, as often as you need. Realize you'll need to overcome your fears to become successful.
Make it a goal to pique buyers' curiosity. Be persistent and have fun in the process.
Refresh your mindset: Change your perspective if something's not working.
Konrath understands that hard work, commitment and authenticity are the keys to success for both men and women. Her final bit of advice — "To win more sales, stop selling."
Maria Margenot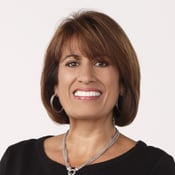 As senior vice president of sales development, recruiting and training at Wyndham Vacation Ownership, Inc., Maria Margenot knows what it means to take charge and make a difference. Since 1991, Margenot has been a leader in developing marketing strategies and sales systems for Wyndham. She's also been an influential force in helping salespeople improve their performance, and realize their potential.
Margenot has earned several awards and titles, such as Woman of the Year with the National Professional Women's Association in 2013, and is a member of many mission-driven organizations. As an active member of her community and a successful saleswoman, Margenot has something to teach us all.
Shari Levitin, sales writer and one of Margenot's biggest fans, says Margenot is the "woman in sales I admire most" and describes her as a woman who "does it all."
Fortunately, Margenot shared a lot of her wisdom in a podcast interview with Levitin. Here are some key points to take away from the words of a woman who isn't afraid to accomplish all of her dreams:
Be a risk-taker. Do the things you're most scared of. Margenot's biggest achievements have been her greatest challenges. Be prepared to challenge yourself and step outside of your comfort zone to find the most success. Get comfortable with being uncomfortable.
Consider how audiences change. Adapt to these changes. Today, people's attention spans are shorter, and people share product reviews with each other. Take these things into account when you approach your audience.
Combine your talent with technical skill. In today's world, you need to get a technical foundation down. You have to do the work to get there, as there aren't any shortcuts.
Set non-negotiable goals on a daily basis. Figure out what you need to do and build your day around that without making excuses. Everyone in the organization needs to agree on a set of non-negotiable core beliefs. Be proud to make a positive impact each day.
Value small steps. Small steps lead to big things.
Know what you don't know. Stay curious, interested and commit to lifelong learning. Don't be afraid to ask questions and seek advice, even as a leader.
Know your value. Don't assume everyone recognizes your value, and don't be afraid to ask for a raise.
Want a raise at work but are you afraid to ask? Channel your inner Maria Margenot and go for it.
Deanna Renda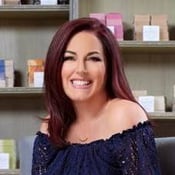 As a licensed practical nurse and then as a medical saleswoman, Deanna Renda dreamt of owning her own business. The only problem was, she didn't know what she wanted to sell until a friend pointed out her large collection of skin lotion and encouraged her to sell what she knew. And there was no doubt Renda knew body lotion.
Renda had never gone to business school but that did not deter her ambition. Now, as the founder of Naples Soap Company, she sells about 1 million units of natural skincare products a year. Her company offers over 400 products, including bath bombs, sea salt scrubs, and shaving cream — all designed to be gentle with sensitive skin.
So what are the keys to Renda's success?
Don't be afraid to change career paths. Renda knew she couldn't work as a nurse or in medical sales and be happy. No matter your age or current job, it is never too late to try something new and embark on a journey toward fulfillment.
Accept that you'll have to build your dream, and that will take time. Renda started selling her soap at a farmer's market until she was able to open her store in 2009.
Be positive. Even during the recession, Renda trudged on by selling at five farmer's markets in addition to five stores.
Focus on your sales goal. Renda set a goal for herself to open two stores a year for the next five years, or until she reaches 20 stores.
Get used to not resting. Reaching your dreams is hard work, and you will have to make some sacrifices.
Understand your product completely. Use knowledge from all areas of life to help form new ideas. Renda's background in nursing, though not directly related to owning a skincare business, may have helped her when choosing the ingredients for her products.
Have faith in self-education. Renda had to take it upon herself to learn everything there is to know about skin care products and running a business.
Know your competition. Renda researched common ingredients in other cosmetic and beauty products. She replaced these with natural alternatives to help people with sensitive skin.
Be Your Own Fun Fearless Salesperson
What do all these women have in common? Passion. Drive. Fearlessness. Understanding the value of human relationships. Let them teach us and inspire you not only to be better salespeople but better people.

Want to learn more ways to motivate your sales team and boost performance? Request our free demo today to take our sales commission software for a run.