Did you know that few people consider a sales career as a first option? Now, this could be for a variety of reasons, including that you alone are responsible for how much you earn based on your on-target earnings (OTE) and whether you meet your quotas, which, in turn, could be stressful.
Despite this, a career in sales can be very rewarding, and if you perform well, you'll be able to earn an attractive income. But why should you consider such a career?
In this post, we'll look at this question in more detail and show you some reasons you should, what career path you'll typically follow, and what qualifications you need for the job.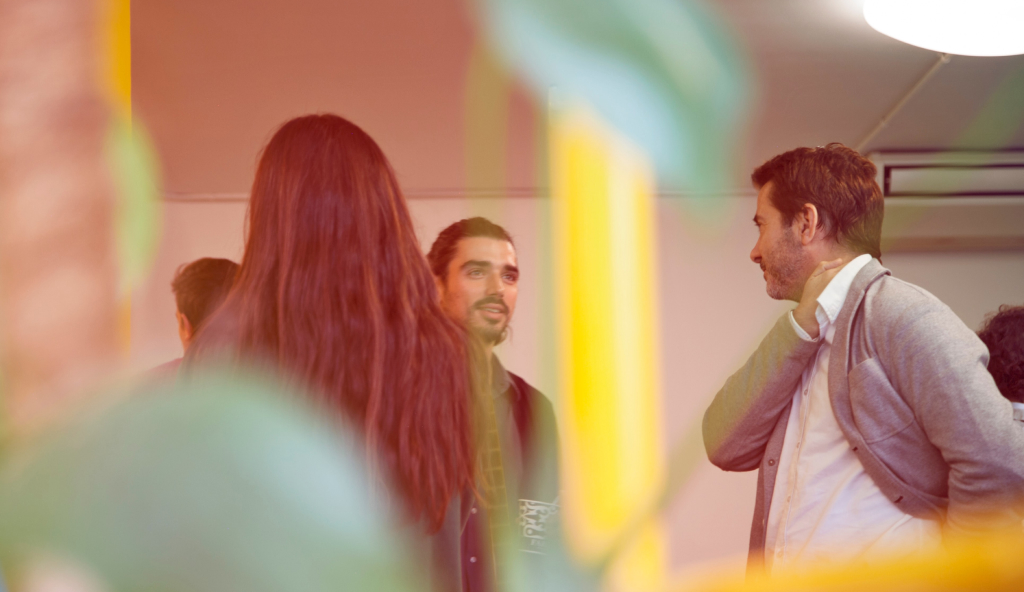 What Do Salespeople Do?
Before looking at why you should consider a job in sales, let's first recap what salespeople do. Now you might say that they sell things. And, sure, that's true.
However, although their primary responsibility is to sell a company's products or services, it goes further than just selling and effective salespeople need to:
Identify and contact prospective, new, and existing customers

Provide customers with information about the company's product or services and show them how these products or services can solve their problems

Build relationships and trust with customers

Nurture prospective customers through the company's funnel

Provide prospective and existing customers with product demonstrations

Overcome any objections customers might have and negotiate with customers using excellent persuasion tactics
Based on these responsibilities, it's easy to see why salespeople need a diverse skill set that includes everything from negotiation to administrative, and people skills.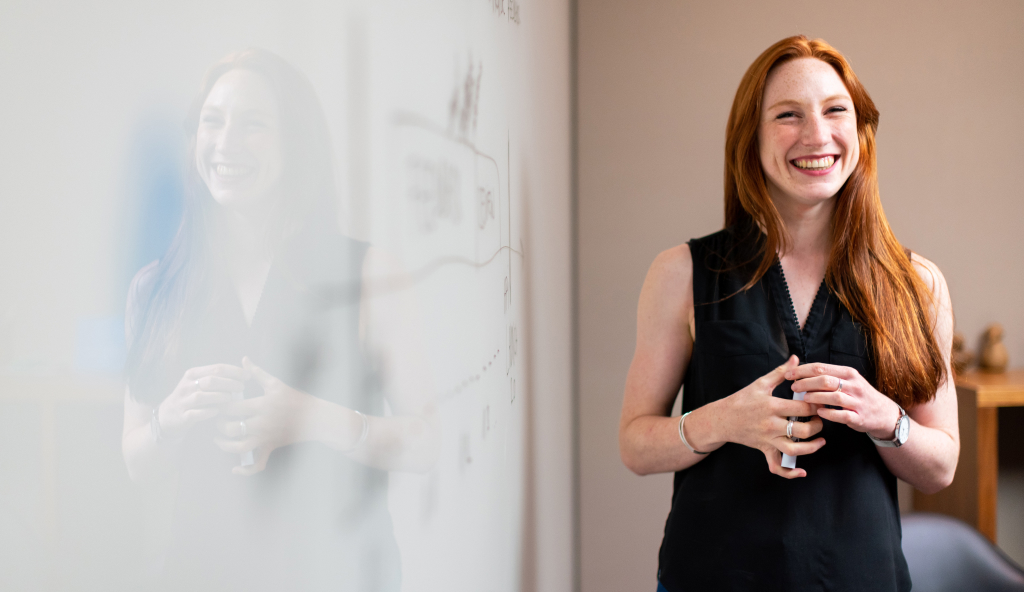 Why a Career in Sales is an Excellent Option?
Now that we've recapped what salespeople do, let's look at some of the reasons why you might consider a career in sales.
Can be lucrative. Let's face it, when you pursue a career in sales, you can earn an attractive income because you'll usually be paid a commission based on how much they sell. As a salesperson, your compensation will typically be expressed as your on-target earnings (OTE), which will determine how much you can earn should you meet your sales quotas. In addition, many companies pay additional incentives and accelerators if you exceed your quota. So, your earning potential is basically unlimited. However, for newer salespeople and those with less experience, there's still the possibility of earning a base salary while they learn the ropes and get experience in selling more and, by implication, making more commission.

It's accessible. As we will show in more detail later, many positions have a low barrier of entry and don't require any formal education or specialized training. All you need is determination, a passion for people and to sell, and the motivation to learn. As a result, a career in sales is one of the most accessible careers you can pursue, especially at the beginning of your career, when you don't have any formal qualifications.

Provides job security. It's a fact, businesses will always need salespeople, especially those in the B2B space who sell products that are more complex. As a result, salespeople play an important role not only for a company that wants to sell more of its products and grow but also as part of the economy. Also, as mentioned earlier, because you determine how much you earn as a salesperson and create your opportunities by sourcing leads and prospective customers, you'll further strengthen your job security.

Provides excellent career growth. Although you don't require much in the way of qualifications or experience to land an entry-level sales job, it requires you to grow and develop your expertise to reach more customers and sell more effectively. When you do, you'll be able to take on more senior roles, like managing sales teams, entire departments, or even take on a role where you train other salespeople. As a result, a career in sales offers excellent opportunities for growth.

Teaches transferable skills. When you pursue a career in sales, you'll gain valuable, in-demand, and transferable skills that you can use for many other positions. Because of this, you'll learn the soft skills you'll need to succeed in many other careers, and this sets you up for a possible career change later in life. Some of these valuable skills include creativity, persuasion, trustworthiness, communication, collaboration, work ethic, flexibility, time management, and customer service.

Often involves travel. Travel is an integral part of many sales positions. And it's easy to see why when you consider that you'll need to explore different markets and network with various clients and businesses. Most of the time, face-to-face meetings are one of the most effective ways in which you can build strong relationships and trust with clients. But this comes with the added benefit that you'll be able to see new places and meet new people.

Allows you to network. To sell more products and earn more commission, you'll need to network. But effective networking offers benefits that reach far beyond your sales career, and by building up your professional network, you'll create strong relationships that could help you later on in your career and life.

Is competitive. If you have a competitive streak, a career in sales is definitely something you should consider. It's filled with exciting challenges and you'll work in competitive environments where many salespeople compete to be the top performer and earn the most commission. These rivalries drive you to perform even better and, as such, a sales career is the ideal option for anyone who likes to push themselves and constantly strive for higher levels of income and career success.

It gives you variety. No two customers are the same and you'll meet new people and come across new challenges constantly. Therefore, you won't need to deal with the same problems and challenges that customers face. This means that you'll have a lot of variety and you'll need to approach customers differently based on their specific needs and requirements. This makes a position in sales an exciting and rewarding career.

Offers a good work-life balance. You'll typically determine your own schedule and, after reaching your quotas, you can work as little or as much as you want. This, of course, depends on how much you want to earn. This freedom gives you flexibility and an excellent work-life balance that few other professions can match.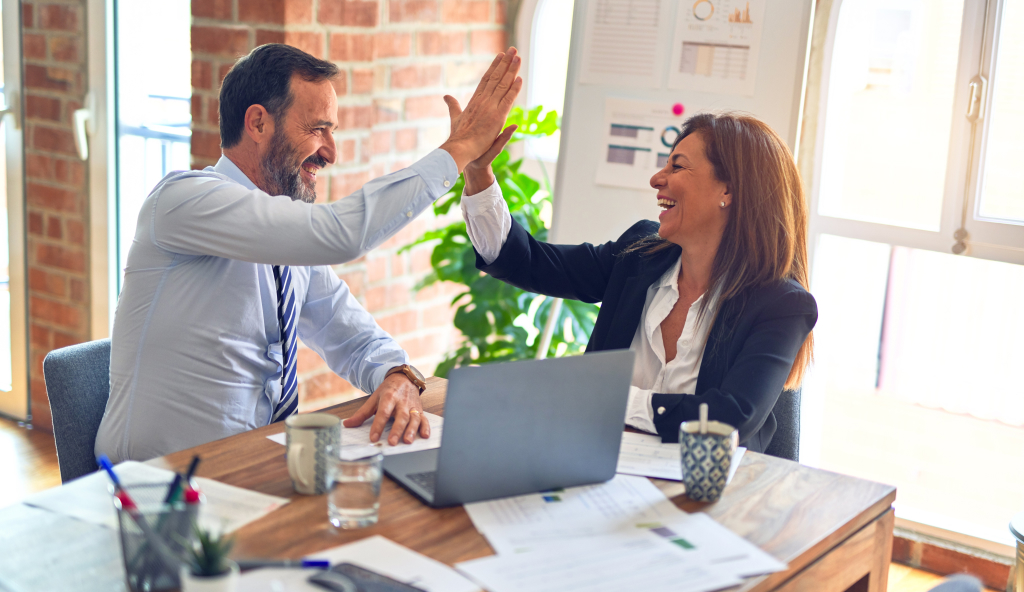 Is A Career In Sales Right For You?
After reading through all the benefits above, you're probably convinced that you need to pursue a career in sales. And considering those benefits, it's easy to see why. But before you jump onto LinkedIn or pull the job classifieds closer, there are some things you should consider.
Here, the first thing is to figure out if you're cut out for a career in sales. In other words, you need to answer whether a career in sales is right for you. To be suited to the career, you need to:
Have excellent communication skills because most of your job, and success, will depend on communicating with people. And speaking of communication, you'll need to interact with people every day.

Have a passion for learning more about people, building lasting relationships with them, learning about their problems and challenges, and how you could solve those problems.

Be self-motivated and thrive on working towards certain specified goals or targets.

Be motivated by money to perform better. In addition, you should also have a competitive streak that drives you to push yourself harder.

Be motivated to learn new skills, develop existing skills, and grow in your career.

Be able to work independently with little encouragement, management, or oversight.
Based on if you have these qualities, a career in sales might be the perfect fit for you.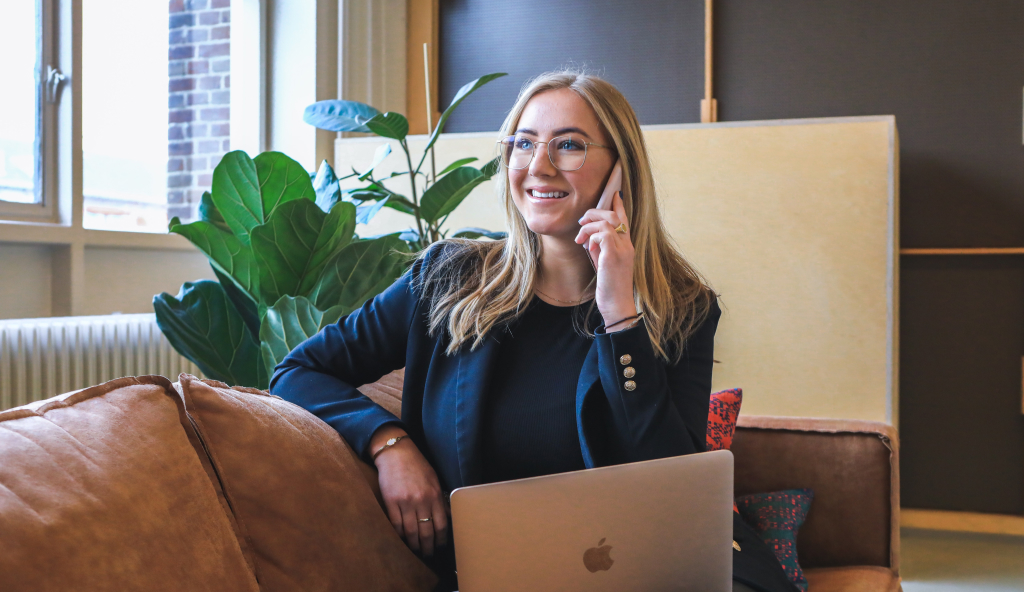 What Qualifications Do You Need For A Career In Sales?
If you possess the qualities mentioned above, congratulations, you're over the first hurdle. Now the next question is: What qualifications do you need?
As mentioned earlier, you don't necessarily need a formal qualification or experience to start a career in sales, and the skills required depend on the specific position.
There are, however, certain minimum academic achievements you'll need to get started. For example, most recruiters require a standard level of academic achievement of four GCSE, grades A-C or equivalent.
However, these qualifications are only valid for junior-level positions and if you have any ambitions to climb the career ladder, you'll need higher qualifications. In this instance, you'll need, as a minimum, a diploma but preferably a degree. Generally, to pursue higher positions, you'll need a degree in one of these disciplines:
Marketing

Finance

Business

Management

Psychology

Economics

Communications

Science

Engineering
Depending on the position you aspire to, the degree and, as mentioned, the skills required might differ. For example, a technical position will generally require a degree in a related field, like, for example, IT, engineering, or software development. Likewise, for a position in pharmaceutical sales, you'll need a relevant science degree.
To learn what degree-specific positions require, it's worthwhile to look at the adverts for these positions or contact hiring managers to find out more. No matter what degree you have and what position you fill, there will also be additional qualifications you can get to improve your chances of career growth and promotions.
For instance, you could complete professional qualifications like the certificates and diplomas accredited by the Chartered Institute of Marketing, the Institute of Sales and Marketing, or the Managing and Marketing Sales Association.
You could also consider completing a Master's in Business Administration, which will teach you valuable management skills which will set you up for leadership positions.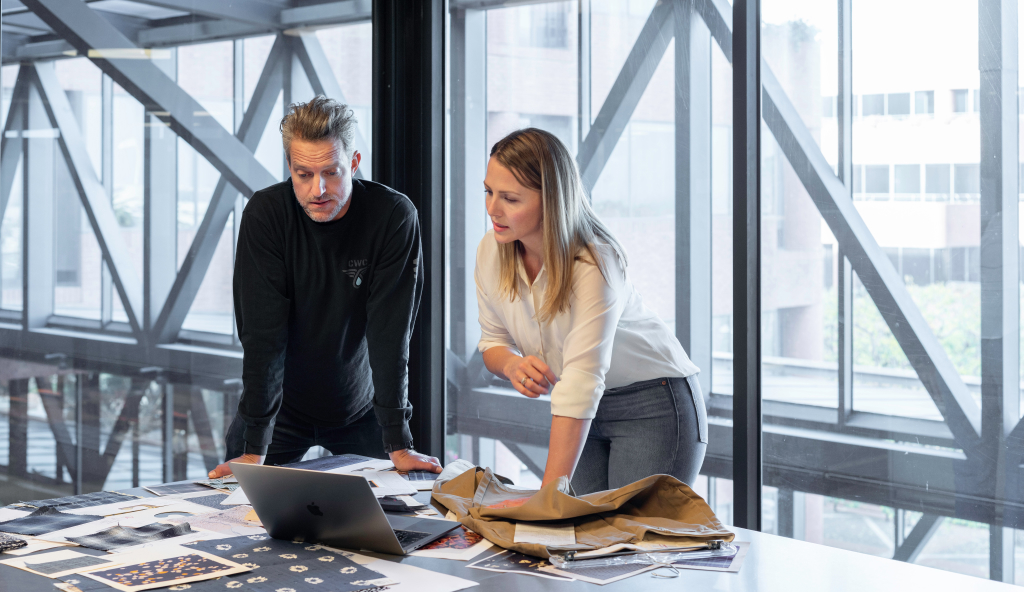 Your Sales Career Overview
By this time, you know if you have what it takes to pursue a career in sales, what qualifications you'll need, and how you should start your career. Let's now look at the typical career path you'll take when you start.
Keep in mind, though, that the sales jobs you do during this career path might differ slightly based on the company you work at and where you start in your career.
Beginner and Mid-Level Sales Careers
Depending on your qualifications and experience, typically you would start your sales career path in sales jobs at the beginner or mid-level position. In some cases, you could start at the lowest level of beginner sales careers and work your way up to the more senior positions. Let's look at some positions you'll fill at this level.
Sales Development Representative (SDR)
As a sales development representative, you'll be responsible for the first step in the sales funnel. As such, it will be your responsibility to source leads, conduct research, contact, and qualify them before passing these leads on to sales representatives.
In this position, unlike many other sales positions, you won't be compensated based on the number of sales closed, but rather the number of calls you make or appointments you set.
Generally, for an SDR position, you'll need a minimum of a high school diploma which makes it the ideal position to start your career in sales with.
Inside Sales Representative
As an inside sales representative, you'll be responsible for sourcing leads, nurturing them, and making sales remotely. Here, your toolset will comprise of email, phone calls, and video calls instead of face-to-face meetings.
This in turn, requires a unique set of skills that will allow you to build relationships with customers without meeting them in person. When it comes to compensation, you'll typically earn a base salary and commission or variable pay that comprises your on-target earnings.
Outside Sales Representative
As an outside sales representative, you'll do exactly the opposite to an inside sales rep. So, you'll meet customers face-to-face, give product demos, and attend meetings with companies.
In this way, you'll aim to nurture leads and close more sales. Like inside sales reps, you'll earn a base salary and commission, but it will generally be higher. Here, you'll need, as a minimum, a high school diploma, and sales experience to qualify for a position as an outside sales rep.
Account Manager
As an account manager, you won't sell anything, but you'll ensure customer satisfaction after a sale. In other words, you'll be responsible for maintaining customer relationships to make sure that customers become repeat customers.
This means that you'll be evaluated on different metrics and compensated differently. Many companies offer their account managers a base salary, while others pay them a commission in addition to a base salary. For a position as an account manager, you'll typically need a bachelor's degree.
Sales Manager Careers
Once you have some sales experience, you'll move on to the next step in your sales career progression. Here, you'll find sales manager careers where you'll typically need to manage salespeople. Let's look at some of these positions in more detail.
Account Executive
As an account executive, you'll determine customers' needs and requirements and provide them with solutions to their problems. This involves doing presentations, giving product demonstrations, educating leads about a specific product or service, and answering their questions.
The ultimate goal of all these activities is building strong relationships with customers, developing a deep understanding of their problems, and closing sales by solving these problems.
In this position, you'll earn a base salary and commission and you'll need at minimum, a bachelor's degree and, sometimes, sales experience and organizational skills.
Regional Sales Manager
As a regional sales manager, you'll manage all the sales personnel for a specific region. This includes SDRs, inside and outside sales reps, and account executives. As a result, you'll be responsible for developing strategies that help your sales reps perform better and meet the company's sales objectives.
To be successful in this role, you should be able to motivate and manage people and you'll need a minimum qualification of a bachelor's degree and, sometimes, a proven track record of sales.
Sales Operations Manager
When you're a sales operations manager, you'll use software, data analysis, and your leadership skills to train and support a sales team and to empower them to perform better.
You'll also work with senior leadership to make a company's sales processes more efficient and, as such, you'll need some level of experience using technology to streamline sales operations and how to train teams of sales reps to use new processes.
For this position, you'll typically need a bachelor's degree and a minimum of two years of experience in sales on your resume.
Sales Engineer
As a sales engineer, you'll combine extensive technical engineering skills with business experience to determine what customers need and work with product development teams to develop a solution for customers' problems and challenges.
For this reason, you'll need an engineering degree, experience in working with customers to develop solutions, and solid problem-solving experience. Because this combination of qualifications and experience is so rare, sales engineers typically earn higher compensation.
Executive Sales Careers
Moving on to the top-tier sales positions, you'll find executive sales careers. Here, you'll manage the sales processes of an entire company or a division of it. Let's look at some of the common positions at this level.
Director of Sales
As a Director of Sales, you'll be responsible for maintaining the quality of a sales team and ensuring that they meet the company's revenue goals. This will involve setting achievable sales quotas, hiring the best sales talent, and developing strategies for the sales team to be as effective as possible.
For this position, you'll likely need a bachelor's degree and extensive sales experience.
VP of Sales
VP of Sales are senior executives responsible for managing a company's sales operations at a national or regional level to ensure that the company's sales strategies are properly implemented and that its sale objectives are met.
As a result, you'll need to help the sales team scale and develop strategies to make them more efficient and effective. For this position, you'll need a bachelor's degree or MBA and extensive sales and management experience.
Chief Revenue Officer
Chief Revenue Officer is a role reserved for senior executives at large companies and, in this role, you'll be responsible for advising the CEO in the best ways to drive sales and growth for the company. As such, you'll develop intricate strategies that will drive revenue growth and provide better sales results for the company. This often involves sales forecasting, reporting, and managing the execution of sales strategies.
For this role, you'll need, as a minimum, a bachelor's or MBA degree and at least 10 years of experience in sales and leading sales teams.
The Bottom Line
A career in sales can be a highly rewarding and lucrative career where you'll be able to gain valuable experience and earn attractive compensation. Hopefully, this post helped illustrate some of the other reasons why you should consider a career in sales and the possible career path you'll take.
To learn more about sales compensation and how it works, get in touch with Performio. We provide incentive compensation management software that makes it easy for companies to manage their sales compensation processes.